Footloose at Kitsilano Beach, Vancouver Museum, Planetarium and Marine Musuem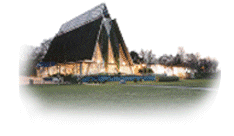 Secrets of the City # 13
Join us monthly for a tour of a secret location. Past tours have explored the basement catacombs of the Vancouver Art Gallery, a movie studio and the abandoned CBC Radio studios. Pre-registration is required as some tours require special access and security clearance. This week's clue: Engineering. Departs the Museum at 10 a.m. Members $15; Non-members $25 (includes same-day admission to the Museum) Tix: 604.734.7368
Exhibitions: Through the Eye of a Needle. Stories from an Indian Desert
Ongoing until September. In the Kutch Desert on India's western border with Pakistan, women record the history of their desert lives in the language of the stitch. This embroidery tells of their past, their journey to the present, and the possibility of a future rich with heritage and cultural memory.
Examine this collection of stories, extraordinary embroideries, photos and video from the diverse tribal population that inhabits Kutch.
Full Circle: First Contact
Vikings and Skraelings in Newfoundland and Labrador
Ongoing until February 2003
Once considered to be legend, Viking contact with the Aboriginal peoples (Skraelings) of North America is proven through the evidence uncovered at l'Anse aux Meadows in Newfoundland. FULL CIRCLE: First Contact chronicles humankind's exodus from Africa and into the New World. Some would turn left and some would turn right, but they would meet one hundred thousand years later on the east coast of Canada. With more than 250 artifacts, photos, scale models, artist's impressions and maps, FULL CIRCLE: First Contact shakes our previous understanding of our past.
Yuquot: The Centre of Our World
Ongoing until October 29, 2002. Discover the rich history of the Mowachaht &endash; Muchalaht First Nations people, told in their own voice.
Portrait V2K. The City of Vancouver Millennium Story & Photograph Collection. Ongoing. Highlighting some of the city's most compelling memories and anecdotes, this exhibit features Vancouver images that are both affectionate and evocative.
Vancouver Museum, 1100 Chestnut Street, Vancouver, BC V6J 3J9, Canada t. 604.736.4431 f. 604.736.5417 http://www.vanmuseum.bc.ca
Vancouver Maritime Museum
http://www.vmm.bc.ca/home.htm
More details to come.