Visit the Grand Canyon - one of the Top 10 Wonders of the World
Snowbirds Escape the Winter to Phoenix, Arizona
by Jerry W. Bird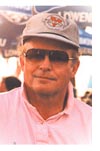 We were recently invited to an evening hosted by the Phoenix Convention and Visitors Bureau and the Arizona Biltmore Hotel, with samples of great Arizona cuisine and hospitality. As expected, these few hours among friends rekindled the flame of desire to visit one of my favorite U.S. destinations. If there was ever a time in my entire life when I needed a lift to my spirits, two weeks in the Greater Phoenix area provided it in a big way. The magical cure began when I got a call at our Calgary (Alberta) office to make a presentation on behalf of my client Shaw Pipe Protection Inc., a leading oil industry supply company. The venue was to be the Mountain Shadows, a fabulous, sprawling suburban resort in Scottsdale, Arizona, now part of the Marriott chain. What an ideal spot it was for a business related event, where you can unwind at the same time as you stimulate the brain cells and fire up the imagination.
Greater Phoenix is ringed by mountains, and the most prominent landmarks are Camelback Mountain and Squaw Peak. What I found very impressive were evenings on the Sonoran desert, with the outline of Camelback in the distance or looming nearby, tall saguaro cactus -- and plenty of clean air at just the right temperature -- a perfectly romantic setting . The rest of the my visit was almost too good to be true, small details and simple pleasures that form the ingredients of a treasured experience. Later in the week we found time to rent a car and drove south to Tuscon and area, where we discovered a frontier town 1860s style, which seemed to be devoted to movie making. I am sure several of my favorite westerns were made there.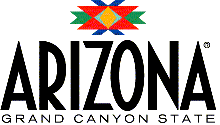 On occasion people ask if I encountered much wildlife while driving through the state. To answer those queries, we've added an item by the Arizona Office of Tourism (below) which has expanded its Web site to include new and updated information on birding, flora, fauna and watchable wildlife.
My second trip to Arizona, this time for Petrolane Inc. of Long Beach, CA, a large propane supplier, broadened my love affair with with the area even more. This two week long film for Petrolane, which took us from Phoenix into Northern Arizona and beyond to nine western states. On the way we spent some time in Las Vegas at the National Propane Association Convention. That original success story at the Mountain Shadows will take some time to tell, as will the journey to Flagstaff and beyond. Please stay tuned in the weeks ahead as I jar my memory loose and put words on paper (via the computer or course).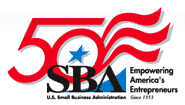 Here's part of what tourism officials say about their city and area: "One thing you can always count on in Phoenix is the weather: the Valley enjoys more than 300 days of sunshine a year. Phoenix boasts a pleasant yearly average temperature of 72 degrees Fahrenheit, making it perfect for an array of outdoor activities and attractions. Nearly 200 golf courses dot the city, and biking, hiking, and boating are popular pastimes. It's easy to see why Phoenix has been a sunny sanctuary for snow- and rain-weary travelers from northern and eastern states since the 1920s. Greater Phoenix comprises 23 incorporated cities sprawling over some 2,000 square miles. You can actually drive roughly 45 miles from one end to the other, in any direction, and still be in Greater Phoenix. The city of Phoenix itself, which lies in the center of the southern half of the state, covers more than 450 square miles."

Phoenix Arizona CVB features comprehensive travel information including hotel and resort lodging accommodations, fine dining and restaurants, great golf courses ... www.phoenixcvb.com/

Getting There:America West Airlines
http://www.americawest.com
America West Airlines, now the ninth largest US carrier, began operations in 1983, with 280 employees and three Boeing 737 aircraft serving five destinations. Today, America West has over 12,000 employees and 111 aircraft serving 100 destinations in Canada, the USA and Mexico. The airline offers 600 daily departures with a route system anchored by hubs in Phoenix and Las Vegas - and Columbus Ohio. The Airline now has strategic alliances with several leading domestic and international airlines. CONTINUED

DISCOVER A WILD UPDATE
From bobcats to butterflies, wildlife abounds in Arizona, the natural result of diverse landscapes and varying climates. In response to this rapidly increasing market segment, the Arizona Office of Tourism (AOT) has expanded its Web site to include new and updated information on birding, flora and fauna and watchable wildlife in the state.
Located at http://www.ArizonaGuide.com, the "Watchable Wildlife" section also features information on seasonal and regional "hotspots" and a photo slide show of Arizona's animals. Ever wondered what a Gila Monster looks like? Or what is the difference between desert and mountain bighorns? Just click on the Nature & Adventure link to find the new "Watchable Wildlife" section.
"Canadian travelers love to explore the outdoors," says Chris Ryall, Manager-Canada, Arizona Office of Tourism. "AOT's Canadian office handles regular requests for information about where, when and how to discover Arizona's unique natural environment. Questions about bird watching locales are common, and with this update to the Web site those details are instantly available."
Birding is the number one attraction in Southern Arizona, especially at places like Ramsey Canyon Preserve. Visitors from all over the world come to see the 170+ species of birds found in the preserve and surrounding national forest. Southeastern Arizona is an ecological crossroads, where habitats and species from the Sierra Madre Mountains in northern Mexico, the Rocky Mountains, and the Sonoran and Chihuahuan deserts all can be found. Southeastern rarities include the elegant trogan, and white-eared and berylline hummingbird, scarce but regular visitors to the mountains of southeastern Arizona.
The Web site's new "Watchable Wildlife" section was developed in conjunction with the Arizona Game and Fish Department and the Arizona Watchable Wildlife Tourism Association (AWWTA). Links are provided to both of these organizations, as well as the Audubon Society and Arizona State Parks.
To obtain more information or brochures on the excitement Arizona has to offer year-round, travel trade and media may contact the Arizona Office of Tourism (Canada) at 55 Town Center Court, Suite 642, Toronto, Ontario M1P 4X4, tel.: (416) 861-1240; fax (416) 861-1108, or email: mailto:azinfo@travelmarketingexperts.com
Consumers may call toll-free at 1-866-275-5843
or visit http://www.ArizonaGuide.com
Here's what they have to say about Our favorite resort in Scottsdale:

Marriott's "Mountain Shadows" Resort and Golf Club
An Oasis of Luxury and Comfort Dedicated to the Pleasure of Every Guest. Seventy acres of desert paradise, with picturesque gardens, lush fairways, and endless variety Here, tucked away in the pastel-tinted shadows of Arizona's Camelback Mountain, you'll discover a relaxed elegance and unparalleled convenience. Luxurious guest rooms with spectacular views, unlimited recreation, and more than 19,000 square feet of versatile meeting space. Extraordinary options for indoor and outdoor dining, and so much more - all just minutes from Phoenix, and less than 12 miles from Sky Harbor International Airport.
Marriott's Mountain Shadows Resort & Golf Club is currently underway on some exciting changes. We are investing one-half million dollars into our 337 guest rooms. To make your stay more comfortable, we are outfitting each room with new beds, carpet, linens and draperies. Take time to relax in our newly redone lobby or just around the corner grab your favorite Starbucks drink and enjoy the magnificent views from the patio complete with an outdoor fireplace.