T
There's a land where the mountains are nameless
And the rivers all run, god knows where.
There are lives that are erring and aimless
And deaths that just hang by a hair.
There are hardships that nobody reckons
There are valleys unpeopled and still
There's a land, how it beckons and beckons
And I want to go back, and I will.
Robert W. Service

Western Canada's Largest Heritage Attraction in Beautiful British Columbia
'BARKERVILLE HISTORIC TOWN'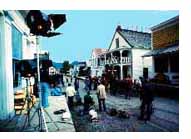 It all began when Billy Barker found gold in 1862 in Barkerville a rush of miners came up the "Gold Rush Trail" and the Cariboo Wagon Road to try their luck. Today, visitors can relive this history as many of the small communities along the Gold Rush Trail offer services that are both thematically or complimentary to ensure that the modern traveller's visit is memorable and exciting.
For example, Barkerville, you can still pan for gold, and in the Theatre Royal and on the streets you'll be entertained in grand old style by a host of costumed characters! Get on board the stagecoach and really do the town, then walk or ride the wagonette to the Richfield Courthouse for a memorable session with "Judge Begbie"! Sweeten up in McMahon's, go pick up some baked goodies, sit down for snacks and rootbeer in the House Hotel Saloon, and enjoy lunches and dinners at the Wake Up Jake and the Lung Duck Tong restaurants. Pose for an old style portrait and shop for Gold Rush souvenirs! Bed and Breakfast lodging is available right in the Historic Townsite.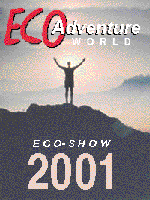 Barkerville is made up of over 120 heritage buildings that have been restored or accurately reconstructed, preserving the legacy that has earned an award winning, world-wide reputation for authenticity and frontier fun. Entertaining street performances, buildings than can be viewed at the visitors' own pace and interactive displays make this an ideal destination for all ages.
The setting within untouched forests and unbounded wilderness &endash; with emerging soft adventure opportunities in and around world-renowned Bowron Lake Park &endash; adds to the full range of activities the area has to offer.
A short stopover &endash; or a place to stay overnight &endash; in nearby Wells will add a full scope of Arts and Culture to the trip. This townsite offers a variety of galleries, craft shops and a 1930's Casino within a setting of colourfully decorated homes and storefronts.
The City of Quesnel is the commercial centre for the North Cariboo located at the confluence of the Fraser and Quesnel Rivers. The city is a picturesque community with flower-lined streets, gardens and paths for the visitor's enjoyment.
For further information on Barkerville Historic Town, check out our website at:
www.barkerville.ca
or send an email at: barkerville@barkerville.ca