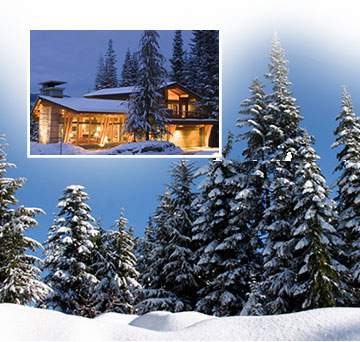 RAISING THE BAR IN A COMMUNITY RENOWNED FOR THE BEST, KADENWOOD ANNOUNCED AS WHISTLER'S FIRST RESORT-HOME NEIGHBOURHOOD IN CANADA WITH DEDICATED GONDOLA SERVICE.
WHISTLER, British Columbia, Canada. Nestled in the pristine forest heights above Whistler Creekside, the exclusive and prestigious neighbourhood of Kadenwood offers magnificent estate home-sites that represent the peak of luxury living in North America's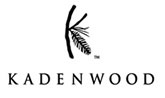 number one ski resort.
With Whistler's growing reputation and selection as co-host of the 2010 Olympic and Paralympic Winter Games, discerning local and international buyers are recognizing Kadenwood as a rare purchase opportunity. Now, this sophisticated ski-in-ski-out location at Whistler prepares to become the first resort neighbourhood in Canada to have its own gondola service.
The new gondola will connect the Kadenwood neighbourhood with the recently rejuvenated Whistler Creekside Village. The gondola will whisk Kadenwood homeowners and their guests between the Creekside base and the Kadenwood station in approximately six minutes. Covering a vertical rise of 217 metres (711 feet), the gondola will comfortably accommodate eight people with skis carried inside. During the summer months, bikes and strollers can also be transported for easy access to Whistler's valley trails and all the amenities that Creekside has to offer.
Intrawest and the Kadenwood Community Strata are partnering to build the gondola as part of the overall Kadenwood development plan, and Whistler Blackcomb will take care of the daily operations. Construction is slated to commence in the summer of 2008, with the lift fully operational for the 2008/09 ski season.
"This new gondola will offer unprecedented, year-round access, and provide Kadenwood homeowners and guests with a swift and convenient connection to the numerous amenities of the Creekside Village while maintaining the neighbourhood's exclusivity and privacy," said John Morley, VP of Development for Intrawest Placemaking.
As the resort's original base area, "the Creek" has undergone a $215-million facelift over the past few years and has emerged as a family-friendly alternative to the main Whistler Village. Complete with hotels, restaurants, a bank, grocery and liquor stores, retail outlets, rental locations, plenty of free parking and Whistler's first and favourite aprés ski hangout - Dusty's Bar and Grill, Creekside is intimate yet lively.
Kadenwood - Whistler's Finest Ski-in Ski-out Neighbourhood The Kadenwood properties are located high above Whistler Creek and offer the highest elevation on which to build a dream home at Whistler.
A tranquil, tree-lined alpine road winds its way up Whistler Mountain and into the quiet serenity of Kadenwood's breathtaking natural setting. This majestic hideaway features 60 private home-sites, offering ultimate privacy and luxury with the most glorious views of the mountains and valley.
Every element in Kadenwood has been carefully considered with meticulous attention to detail. Home-sites are generous in size, ranging from half an acre up to one and a half acres, and have been carefully surveyed and planned to accommodate the most spectacular home with the most breathtaking views.
At the core of building your dream home in Kadenwood is the freedom of choice. Those who prefer a hands-on approach can choose their own team to design and construct their home. Intrawest can share its expertise to ensure the best utilization of each home-site to capture prime views and sun exposure. Alternatively, one can choose to work with Intrawest's talented and dedicated experts to build a custom home. This provides a turn-key design and construction solution that ensures your vision and ideas are matched by the talents and expertise of leading architects, designers and builders.
The addition of the gondola and the recent acquisition of a dedicated ski trail grooming machine will now solidify Kadenwood's position as the ideal location to build your family's dream home in Whistler.
For more information about Kadenwood ownership opportunities, please visit kadenwoodhomes.com or call 604-935-4517 / 1-877-771-6767.
About Intrawest
Intrawest is a world leader in destination resorts and adventure travel. The company has interests in 10 resorts at North America's most popular mountain destinations, including Whistler Blackcomb, a host venue for the 2010 Winter Olympic and Paralympic Games. Intrawest owns Canadian Mountain Holidays, the largest heli-skiing operation in the world, and an interest in Abercrombie & Kent, the world leader in luxury adventure travel. The Intrawest network also includes Sandestin Golf and Beach Resort in Florida and Club Intrawest - a private resort club with nine locations throughout North America. Intrawest develops real estate at its resorts and at other locations across North America and in Europe. Intrawest is headquartered in Vancouver, British Columbia. For more information, visit intrawest.com.
About Whistler Blackcomb
Consistently ranked as North America's top ski and snowboard resort, Whistler Blackcomb continues to raise the level of mountain excitement for its guests, and has introduced the Symphony Express, a new high speed quad accessing further into Whistler Mountain's spectacular high alpine for the 06/07 season. Located a scenic two-hour drive north of Vancouver up the spectacular 'Sea to Sky' Highway, this resort is home to the continent's two greatest vertical-rise ski mountains - Whistler and Blackcomb. With over 17 alpine bowls, four glaciers, 200 trails, 8,171 acres of skiable terrain and a one mile vertical rise, the choices of where and what to ski/ride at Whistler Blackcomb from beginner to advanced terrain are staggering. Joined at the base by a vibrant pedestrian village filled with restaurants, patios, cafes, shops, galleries and spas, and surrounded by breathtaking scenery, this four season resort is spectacular. Check it all out at whistlerblackcomb.com.
This is not an offering for sale. Any such offering may only be made with a disclosure statement. For a copy of the disclosure statement, contact Playground Real Estate Inc. at 221-2063 Lake Placid Road, Whistler, BC, Canada, V0N 1B2 or 1-877-771-6767.
Media Contact:
Laura Serena
Immedia PR
For Playground Real Estate Inc.
888 608 PLAY (7529)
service@immediapr.com