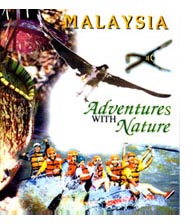 Our last major Asia Pacific effort was at Apec '97 when we published a special edition of Air Highways for distribution to many of the 10,000 guests for that great event in which Malaysia was well represented. Now we're presenting an encore, only this time Malaysia will be the major focus of our edition. Watch for it plus a profile of Malaysian Railway in ourAdventure Rails Edition.

ADVENTURES WITH NATURE
The above booklet by Tourism Malaysia contains Map of Malaysia, Introduction, Mountain Climbing, Jungle Trekking, Bird Watching, Cave Exploring, White Water Rafting, Off-road Driving, Angling and Scuba Diving. This brochure published by Tourism Malaysia.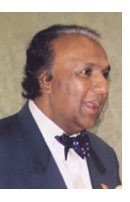 More details about Malaysia as a trade and tourism destination will be featured on this page along with current flight information, tour options and links to hotels and services. the feature will include several important excerpts from the Malaysian Tourism Minister's very enlightening mesaage to the travel industry and media. His talk focused on Malysia's record as a stable democracy and how racial harmony has made it a great location for tourism and a shopping Mecca.
Photo above left: Dato Abdul Kadir HJ Sheikh Fadzir,
Minister of Culture, Arts and Tourism Malaysia
Chairman of Tourism Malaysia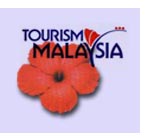 Industry contacts: http://www.tourismmalaysia.gov.my/links/IndSrc.asp
Yes- this is just the beginning. There is much more to come on Malysia as a destination for business and pleasure.