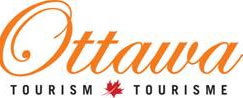 Ottawa Blockbuster Exhibits, Summer 2007
Ottawa Tourism bundles Renoir Landscapes and Treasures from China into great getaway package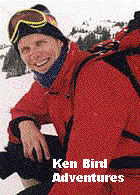 Two world-renowned exhibits are making their way to Ottawa this summer and Ottawa Tourism has developed a package including admission to both. 'Renoir Landscapes' and 'Treasures from China' will prove to be a must-see for anyone visiting the Ottawa area during the summer months.
The Renoir Landscapes & Chinese Treasures package offers a two-night getaway for two at one of 34 different hotels, admission for two people to the two exhibits and a Rideau Centre Visitor Values coupon booklet. If a Visa card is used for the purchase, the guest also receives a special exhibit poster from each museum. Prices start at just CDN $113 per person for two nights (CDN$137 for a downtown hotel) and the package can be booked online at www.ottawatourism.ca or by calling 888-OTTAWA8 (888-688-2928).
Renoir Landscapes - June 8 &endash; September 9, 2007
Ten years after hosting Renoir's Portraits, the National Gallery of Canada now invites you to enter his exterior settings: maybe it's a windswept field in Chatou, an old private garden in Paris, the streets of Algiers, or a hillside in Guernsey?
These are among the sites that the French impressionist master captured. They will be presented in the first major exhibition of his landscape paintings, drenched in light and vibrant with colour. It features 60 of Renoir's most beautiful landscape paintings, on loan from leading art museums and private collections around the world.
One simply cannot afford to miss this unique opportunity as the National Gallery is the only Canadian venue. Not since the National Gallery's 1997 exhibition Renoir's Portraits: Impressions of an Age (which set an attendance record of 340,000 visitors) have Ottawa audiences had the opportunity to view Renoir's works on such a scale.
Treasures From China &endash; May 11 &endash; October 28, 2007
Meanwhile, at the Canadian Museum of Civilization (CMC), "Treasures from China" will showcase an eclectic collection of Chinese artifacts, illuminating China's rich history and achievements. This exhibition was brought to Ottawa as part of a joint partnership between the CMC and the National Museum of China.
The objects that will be displayed in Treasures from China are rare and of great beauty. They include jade carvings and lacquer ware, paintings and calligraphy, silk textiles, ceramics, and bronze, gold and silver objects. Among the artifacts are a beautiful bronze zun (wine vessel) with dragon and tiger decoration from the Shang Dynasty (1600&endash;1046 B.C.), and a spectacular pottery horse and groom from the Tang Dynasty (618&endash;907). The exhibition will trace China's remarkable development through the ancient, dynastic and imperial periods, placing the artifacts in their historical context.
As part of the exclusive exchange between the National Museum of China and the CMC, a special exhibition showcasing the treasures of Canada's First Peoples will be shown in Beijing in 2008 when that city hosts the Olympic Games.
Ottawa Tourism provides industry leadership and destination marketing to service the travel media and attract visitors, tours and conventions to Ottawa and Canada's Capital Region. Visit Ottawa Tourism at www.ottawatourism.ca
For more information and Ottawa-area images, please contact:
Jantine Van Kregten Chris Ryall
Director of Communications GTA Public Relations Representative
Ottawa Tourism Ottawa Tourism
613-237-6822, ext. 116 416-861-1022 / 888-423-3995
media@ottawatourism.ca chris@travelmarketingexperts.com
Fabulous Deals to Get You in the Mood for Spring
No one welcomes spring quite like Ottawa does. Next month, the Nation's Capital will host the annual Canadian Tulip Festival (May 4-22), the largest of its kind in the world, boasting a mosaic of more than three million tulips on display throughout the region.
In honour of this spectacular world event, Ottawa Tourism is featuring unique getaway packages throughout April and May.
Tulip Festival Getaway
Available May 4 to 22
from $117.50 (2 nights, price is per person)
Breathe it in! Over three million tulips create an exotic montage of colour and beauty during the Capital Region's annual Canadian Tulip Festival. This 2-night getaway includes everything you need to enjoy the world's largest tulip festival, including admission to Tulip Explosion, the Festival's exciting flower and design show and the Tulip Promenade at Major's Hill Park. Music lovers aren't left out &endash; they can purchase passes to the festival's Get Out Weekends! concert series featuring great Canadian performers such as The Trews, Stephen Fearing, Trooper, Rise Ashen and more.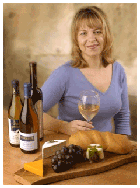 Family Discovery Package
Available April 3 to May 31
from $232 (2 nights, family of 4 with a maximum of 2 adults)
Parents and kids are sure to discover something new and exciting with the affordable Family Discovery 2-night getaway to the capital. What better way to reconnect with the family than while exploring new places together in Ottawa? This package features family admission to 3 of the city's most popular museums and galleries and hands-on fun at either the Canada Agriculture Museum or the Canadian Museum of Nature. And there are always many new shops to discover at Rideau Centre, Ottawa's premier shopping centre.
Wine, Dine, and Unwind Getaway
Available April 3 &endash; May 31
from $201 (2 nights, price is per person)
This deal packs in the best of Ottawa's food, fun, and excitement! Featuring a diverse selection of restaurants, theatre productions and major cultural attractions, this stay-and-play package will leave you feeling completely satisfied! During this delicious 2-night getaway for two, visitors can enjoy a spectacular dinner at Le Cordon Bleu's Five Diamond Signatures Restaurant or a performance at Théâtre du Casino, as well as admission to one of four national museums. Not enough? Add more great food to your package with a meal at the Casino du Lac-Leamy's Five Diamond Le Baccara restaurant or a performance at the National Arts Centre. The choice is yours!
Cultural Odyssey Package
Available April 7-May31
from $120.50 (2 nights, price is per person)
Up for a getaway filled with exquisite culture and fine art? Book this 2-night getaway for two that grants admission to some of the capital's major attractions. On the cultural menu, your choice of two of the following three museums: the Canadian Museum of Civilization (book this package with your VISA card and receive free tickets to the PETRA: Lost City of Stone exhibit!); the National Gallery of Canada; and the Canadian War Museum. You can also choose a Haunted Walk, a scenic ride on the Hull-Chelsea-Wakefield Steam Train or a visit to the Canadian Museum of Nature.
Note: a minimum of 48 hours advance notice is required for bookings.
For booking information call 1-866-644-1234 (Canada & U.S. only) OR 613-599-0279 OR go online at www.ottawatourism.ca
For more information (media inquires only) contact:
Jantine Van Kregten
Director of Communications, Ottawa Tourism
Tel: (613) 237-6822, ext. 116
jvankregten@ottawatourism.ca
Sandy Braz
Public Relations Representative, Ottawa Tourism
(416) 861-1022 / (888) 423-3995
sandy@travelmarketingexperts.com