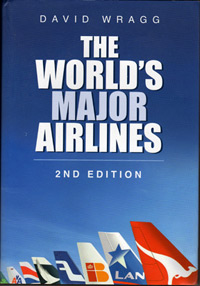 TRAVEL
From Baja to Barrow
Railways of the World
Alaska Cruises
River Adventures
Grizzly Encounters
Adventure Isles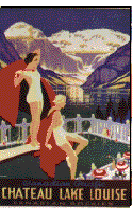 DISCOVER CANADA
Atlantic
Montreal
Quebec
Ottawa
Toronto
Hamilton
Thunder Bay
Winnipeg
Regina
Saskatoon
Calgary
Edmonton
Vancouver
Victoria
Statistics
---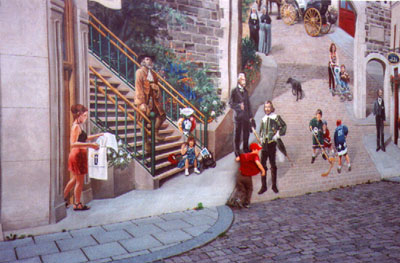 Historic Wall- Quebec City

Club Med Expresses Interest in Le Massif de Charlevoix Project
Partnership possibility could be cornerstone to Canada's first Club Med
Quebec City, November 27 2012
– At the

Unir nos forces pour favoriser le développement touristique

conference held by Quebec City's Chamber of Commerce and Industry, Groupe Le Massif's Chairman of the Board of Directors, Daniel Gauthier, stressed the importance of support provided by a full range of partners. Among a number of reasons, the Massif de Charlevoix project was made possible thanks to the Charlevoix and Greater Quebec City communities, its employees, assorted levels of government, Investissement Québec, CN, Desjardins, the National Bank of Canada and various shareholders such as Groupe Germain, and Guy Laliberté. Mr Gauthier also took the opportunity to announce that last week, a letter of mutual interest was signed between Club Med and Groupe Le Massif indicating their common wish to enter into a partnership agreement to jointly operate a Club Med located at Le Massif de Charlevoix, in Petite-Rivière-Saint-François. Groupe Le Massif views this partnership as another wonderful opportunity for Le Massif de Charlevoix to establish itself as a world-class four-season destination. "Negotiations concern the joint operation of a 300-room hotel by December 2015. This represents 24% of the total number of units in Phase 1 of the development project at the Mountain. Club Med's philosophy and vision embrace our concept perfectly. Club Med wishes to integrate itself into the overall Massif de Charlevoix project. Therefore no sacrifices will be made in regards to concept, values or intentions. It comes as a project add-on, and not in any way as a replacement," affirms Daniel Gauthier.
For some time now, Groupe Le Massif has been seeking world-calibre partners for its Mountain development project. Circumstances recently favoured a meeting between the two parties as Club Med is currently vying to set up new ski destinations across Canada and the U.S. "Club Med has been approached by 40 destinations in North America. Among these various opportunities, we have retained five that show strong potential. Of the five, Le Massif de Charlevoix might very well become the first Club Med in Canada. We are therefore entering into negotiations with Groupe Le Massif to assess details and reach an agreement on the feasibility of such a project," explained Xavier Mufraggi, President and CEO of Club Med Canada.
"Club Med's interest confirms Le Massif de Charlevoix's vast tourism potential.
It coincides perfectly with our aspiration to offer all-inclusive lodgings at the Mountain. It is nevertheless important to mention that this hotel, which will be jointly operated with Club Med, represents only a portion of the Mountain's overall lodging offer. As initially planned, a range of accommodations will be proposed to suit every taste, and every budget," continued Mr Gauthier.
The Values behind the Core Concerns
A notable presence at the most prestigious ski areas on the globe − Chamonix, Val d'Isère, Saint-Moritz and Méribel − Club Med is one of the most important mountain hotel networks in the world. Integrated into the overall project, this potential partnership based on shared orientations would also provide continuity. Le Massif de Charlevoix's ever-growing success is due to its concept and values, and all agreements are assessed within this context. "If a lodging partnership agreement is reached it is because Club Med's fundamental principles mirror those of Groupe Le Massif. Both innovation-driven organizations aim to propose a refreshed, avant-garde tourist offer. Strongly advocating sustainable development backed by rigorous local purchasing and hiring policies, Club Med is a globally recognized marketing and sales powerhouse. With 80 clubs across 5 continents and 26 countries including 20 mountain destinations, and with 1.2 million guests per year, Club Med is a world leader in tourism and the hospitality industry," stated Daniel Gauthier.
Positive Spin-Offs for Entire Region
The eventual arrival of a Club Med in the region would have an extremely positive effect on Quebec City and the Charlevoix. Not only would Le Massif de Charlevoix and the region enjoy newfound international status, but local attractions and businesses would also greatly benefit from the increase in tourist visits and new year-round clienteles. Moreover, its arrival would represent the creation of approximately 350 to 400 direct jobs. In short, the entire region stands to gain from this potential partnership.
Club Med, a Trend-Setting World Leader
By way of a refreshed tourist offer, since 2003 the inventor of the all-inclusive vacation resort concept, Club Med, has adopted new dynamics that herald in changes to meet the expectations of a clientele seeking exceptional vacation experiences. Club Med has repositioned itself with 4 and 5 Trident ratings (equivalent to hotel star classification), with families as their target clientele. Moreover, its children's programs for tots and teens from 4 months to 17 years are ranked number 1 worldwide. With over 50 years' experience, it is known as the ski destination specialist. Club Med villages generate over 8 million hotel days sold per annum, with an average occupancy rate of 85%.
Le Massif de Charlevoix, a Land of Original, Authentic Experiences
From Québec City to La Malbaie and Petite-Rivière-Saint-François to Baie-Saint-Paul,
Le Massif de Charlevoix
is a vacation destination that unfurls across three distinct environments: The
Mountain
,
Hôtel La Ferme
and the
Train
.
At the heart of larger than life landscapes between mountains and sea, Le Massif de Charlevoix is proposing a refreshed tourist experience in synergy with the environment, and the community.
SARAH M. MATTHEWS
,
Conseillère en communications / Communications Adviser
Tél.:
418 948.1725, poste: 27 Cell.: 418 932.4023 Téléc.: 418 948.9039
2505, boul. Laurier, bureau 200, Québec, QC G1V 2L2