Toronto Travel and Leisure Show, March 27-29, 2009


Air Highways to Toronto
by Jerry W. Bird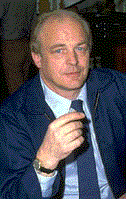 I've experienced so many great times in and around the City of Toronto and have made so many lasting friendships with Torontonians, writing about this great Canadian destination is a privilege. At one time it seemed, I almost lived at the Pearson International Airport, or was on a plane headed to or from the west. I never regretted a trip and in spite of the schedule, seemed to thrive on the hustle, bustle and excitement of Yonge and Bloor Streets, the multi racial mix, the lakeside and CNE, the Royal York Hotel, the O'Keefe Centre, Maple Leaf Gardens, Union Station and several dozen other icons. We hope to be there soon for the annual Travel and Leisure Show.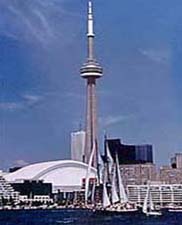 I will recall some of the people whose kindness made each stay such a pleasure, going out of their way, above and beyond the call of duty, to enhance my trip. While most visits could be classified as business, many felt like vacations, with Muskoka Lakes to the north, Stratford to the east, dozens of neat little towns in every direction, and the honeymoon capital, Niagara Falls a few miles south. I had spent a few months in training at the Trenton Royal Canadian Airforce base, and enjoyed several happy reunions there on the Bay of Quinte.
Fly the Air Highways or drive to
Toronto's Annual Travel & Leisure Show
Facts: Toronto lies on the shore of Lake Ontario, the easternmost of the Great Lakes. Home to more than 2 million people, the city is the key to one of North America's most vibrant regions, the Greater Toronto Area (GTA). 4.5 million Canadians live in the GTA, the cultural, entertainment, and financial capital of the nation. The city is also the seat of the Ontario government.
That is why Toronto abounds in investment and employment opportunities in such diverse fields as banking and financial services, film and television production, and fashion, and also boasts a thriving arts community.
3,939 people per square km.
Toronto covers 632 sq km. and is located on the northwest shore of Lake Ontario
One third of Canada's population is located within 160 km radius of Toronto.
One half of the population of the United States is within one day's drive of Toronto
Business/Economic Development
Toronto is Canada's gateway to the international market place. Thanks to NAFTA and other international agreements, Toronto is positioned to become the hub for goods, services and people throughout the western hemisphere. The city offers maximum accessibility to all parts of its region via modern highways, air, rail and urban transit. The city is the region's financial, commercial and administrative core. By maintaining high quality housing, day care, schools, social services and policing, our downtown core has remained vital, strong and safe. Toronto is a city where people of different ethnic and economic backgrounds live side-by-side in neighborhoods and communities. As long as Toronto's urban core remains vibrant, its streets safe and its citizens secure, the entire area will enjoy a competitive advantage internationally.
Toronto voted best global City for business,
(Fortune, 1996)
Financial center of Canada, 4th largest in North America, employing 125,000 in financial sector
Home to 90 per cent of Canada's foreign banks, and its top accounting and mutual fund companies, and 80 per cent of Canada's largest R&D, law, advertising and high-tech firms
Known as "Silicon Valley North" with seven of the top 10 information technology companies, including the Canadian headquarters and research centers of Apple, Hewlett-Packard and Sun Microsystems
North America's 3rd largest Stock Exchange by value traded
75,000 businesses employ more than 1.2 million people
40 per cent of Canadian companies on Fortune's Global 500 are in Toronto
The nation's largest employment center, with one sixth of Canada's jobs, and strong employment in both manufacturing and service industries
The 4th highest concentration of commercial software companies in the world, and one of North America's hottest animation centers
One of the best telecommunications networks in the world, with one of the highest percentage of fiber optic cable installed, and more wireless phones per capita, than anywhere in North America
Arts/Culture/Entertainment
Home to 4 professional sports teams; hockey (www.torontomapleleafs.com), football (www.argonauts.on.ca), basketball (www.nba.com/raptors), baseball (www.bluejays.com)
3rd largest English-language theater center in the world behind London and New York
Considered "Hollywood North" by film industry: 3rd in TV and film production, and 2nd as exporter of TV programming, in North America
Canada's #1 tourist destination, with 21 million visitors in 1999
Toronto has four English language dailies, The Globe and Mail, The National Post, The Toronto Star, The Toronto Sun; over 400 business periodicals, and 79 ethnic publications
Racial Diversity
Toronto is heralded as one of the most multicultural cities in the world
Toronto ranked as the safest large metropolitan area in North America by Places Rated Almanac
Toronto received 80,000 immigrants in 1997 from 169 countries
Over 100 languages are spoken in Toronto, and one third of Toronto residents speak at home a language other than English
48 per cent of Toronto's population are immigrants
Foreign-born residents comprise more than 50 per cent of population Infrastructure
Toronto has outstanding air, road and rail transportation facilities, including North America's second largest public transit system.
Toronto has an excellent telecommunications infrastructure in terms of access lines with digital switching and advanced signaling technology. Toronto is also located in the largest flat rate calling area in the world, and has the most fiber optic cable of any city in North America.
National Trade Centre is the 3rd largest exhibit facility in North America with over 1 million sq. ft. of exhibit space; the capacity of the Toronto Convention Centre recently doubled
Over 7,800 restaurants and 32,000 hotel rooms
North America's largest public transit system after New York
North America's largest continuous underground pedestrian system, connecting 1100 stores and restaurants, 48 office towers, 6 major hotels and several entertainment centers
Source: Toronto Board of Trade "Profile of Toronto and the Greater Toronto Area, 1998/99: Toronto business and market guide".