Irish President, Mary McAleese, to open Ireland Park in Toronto this summer
i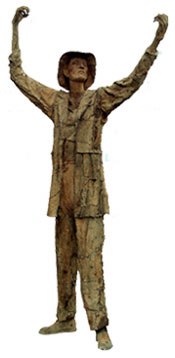 travel2000.com, Canada's most comprehensive travel provider, has been chosen by the Ireland Park Foundation to provide travel services for those who wish to celebrate Irish heritage in Toronto this summer. Hundreds of people from all over the world will gather to commemorate the sacrifices made by thousands of Irish immigrants who came to Canada during the mid-19th century. 38,000 Irish arrived on the shores of Toronto in the summer of 1847 when the city had a population of a mere 20,000. Over one thousand people died in Toronto as a result of typhus. Ireland Park will not only commemorate them but will also celebrate the others who went on to help build Canada into the great country it is today. This beautiful park will open on the shores of Lake Ontario at the foot of Bathurst Quay on June 21st. The President of Ireland, Mary McAleese, will make an official visit to Toronto to mark the occasion.
Other events are planned around the opening of the park. Singer/composer Loreena McKennitt will headline an evening of uplifting Celtic music at Roy Thomson Hall on June 20th. In a recording career spanning nearly two decades, McKennitt's "eclectic Celtic" music has won critical acclaim worldwide, including gold and multi-platinum sales awards in 15 countries. Also heard at this concert will be the Canadian premiere of Patrick Cassidy's "A Famine Remembrance Symphony", featuring the 140-voice Toronto Mendelssohn Choir and the Festival Orchestra, under the direction of Noel Edison. On June 21st, a gala dinner is planned as one of the first public events to be held in the Royal Ontario Museum's new "Crystal" exhibit space overlooking Bloor Street.
itravel2000 is offering customized travel planning services for visitors wishing to participate in some or all of these events. Packages featuring flights, accommodations, car rentals and event tickets, as well as sightseeing options around Ontario and the rest of Canada, can be viewed online at www.itravel2000.com/irelandpark or by e-mailing VIP@itravel2000.com. Contact the itravel2000 VIP Desk at 1-800-941-6751 (North America toll free) or 905-629-5151.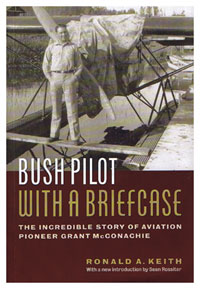 Chairman's Statement
One hundred and fifty-nine years have now passed since the barges and steamers delivered the destitute Irish Famine emigrants to Toronto's waterfront. Yet few citizens of the city today are aware of this traumatic event in our history. Ireland Park will be a memorial to their suffering and their hope for a new life in Canada.
Over two thousand survivors of the Famine stayed in Toronto and together with their fellow countrymen and women living in the city at the time, they went on to play a major role in the growth and success of Toronto. Ireland Park is a celebration of this achievement. From the horror of the Famine years in the 1840's to the vibrant community of today, the Park bears witness to the determination of a people to over-come adversity.
I would like to take this opportunity to express my thanks to Rowan Gillespie for agreeing to undertake this work and to Jonathan M. Kearns for his architectural vision of Ireland Park as a location for Rowan's sculptures. I would also like to thank Mrs. Norma Smurfit for her leadership in establishing the Famine Fund in Ireland in 1997 and her support and encouragement for Ireland Park in Canada.
I would like to offer my thanks to the Mayor and Council of the City of Toronto for their generosity and vision in agreeing to make the site for Ireland Park available. Special thanks are due to Councilor Olivia Chow for her leadership in winning Council approval for Ireland Park in July 2000. I would also like to thank The Ireland Fund of Canada for its magnificent gift of $250,000 towards our fundraising goal of $3.5 million.
Throughout the course of the last seven years, many individuals at City Hall and in the Irish Community at large have embraced the Park ideal with goodwill, energy and generosity. On behalf of all of those who believe that commemoration is important for the well being of our city and community both now and in the future, I thank you most sincerely.
Robert G. Kearns
Background:
itravel2000.com is Canada's largest online travel retailer. Over 3 million unique Canadian users a month visit its site to research and book their travel through the dedicated "Customer Care Centre" which is staffed by over 100 travel counselors.
Janice Ketchen
Director, Business Development
Phone &endash; 905 238 3399 ext 2079
Email - jketchen@itravel2000.com