World Travel Market
ExCeL Centre, London UK, November 14-17, 2004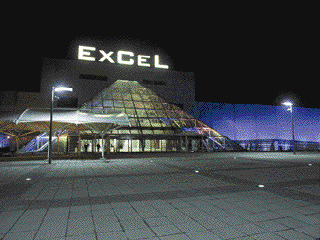 The travel trade's biggest international travel industry business-to-business event
...
...
..
.
Join our editors in Britain and Europe this fall for a Marketing Road Show
For your information: Reed Travel Exhibitions is part of The Reed Exhibition Companies Ltd who manage over 440 events in 29 countries, serving 49 different industries in 11 key sectors with some 156,000 exhibiting companies and over 9 million visitors.
As a member of the Reed Elsevier plc group, the world-leading business and information provider, REC is unique in offering integrated market access programmes covering exhibitions, trade publications, direct marketing and the Internet. Reed Elsevier's business titles are closely linked with REC's exhibition activities across both geographic and industrial markets. It also has a growing portfolio of electronic publishing and information services, including LEXIS-NEXIS, the world's leading provider of on-line information services and management tools.
Reed Travel Exhibitions organise 11 events worldwide, including World Travel Market, Arabian Travel Market, C.I.S. Travel Market, EIBTM, British Travel Trade Fair, Asia Pacific Incentives & Meetings Expo (AIME), PATA Travel Mart, International Golf Travel Market, Top Resa, the Mediterranean Travel Fair and ICCA Exhibition, in association with the ICCA Congress.
For further information, visit Reed Travel Exhibitions' website onWeb site: http://www.worldtravelmart.co.uk