Discover North America's Top 100 Events
by Muguette Goufrani

Each year our friends at the American Bus Association selects its Top 100 Festivals and Events from across North America. We've covered a variety of these f attractions, such as the Tall Stacks Mississippi Steamboat Rally, Sacramento's Railfair, Barbershop Quartet Playoffs and at least a dozen Calgary Stampedes. Expo '86 was our crowning glory and brought us to the Pacific Coast to stay, and to stage our own events on occasion, such as Air Highway Day, Best of Africa Shows and the Air &Marine Tourism Conference. We also salute Attractions Canada , which also provides a varied menu.
The ABA's diverse agenda contains festivals, exhibitions, fairs and sports events in each state and province. During Road Shows, our group will participate in many of them. Others are listed on our Events Page
2006 CHOICES
Albuquerque's Tricentennial Celebration
Albuquerque, New Mexico. Ongoing through 2006
Winter Break
Laughlin, Nevada . JANUARY 6-12
National Western Stockshow
Denver, Colorado . JANUARY 7-22
Niagara Ice Wine Festival
Throughout the Niagara Region, Ontario . JANUARY 13-22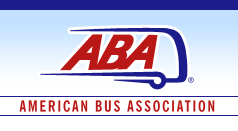 Light Nights on the Magnificent Mile
Chicago, Illinois . JANUARY 14-MARCH 4
Zehnder's Snowfest
Frankenmuth, Michigan
JANUARY 25-30
Longwood Gardens Centennial Celebration
Kennett Square, Pennsylvania
JANUARY 28-DECEMBER 31
Edison Festival of Lights
Fort Myers, Florida
JANUARY 28-FEBRUARY 19
Festival du Voyageur
Winnipeg, Manitoba
FEBRUARY 10-19
Charro Days Fiesta
Brownsville, Texas
FEBRUARY 19-26
Sedona International Film Festival & Workshop
Sedona, Arizona
FEBRUARY 23-26
Azalea and Spring Flower Trail
Tyler, Texas
MARCH 17-APRIL 2
Chasco Fiesta
New Port Richey, Florida
MARCH 23-APRIL 2
66th Annual Columbus Pilgrimage Home and Garden Tour
Columbus, Mississippi
MARCH 28-APRIL 9
Skagit Valley Tulip Festival
Mount Vernon, Washington
APRIL 1-30
BransonFest
Branson, Missouri
APRIL 4-8
Rivers & Spires Festival
Clarksville, Tennessee
APRIL 20-22
Merrie Monarch Festival
Hilo, Hawaii
APRIL 16-22
Scroll down for many more events
Volvo Ocean Race Around the World
Baltimore and Annapolis, Maryland
APRIL 20-MAY 7
Bear on the Square Festival
Dahlonega, Georgia
APRIL 22-23
American Quilters Society National Show & Contest
Paducah, Kentucky
APRIL 26-29
Rolex Kentucky Three-Day Event
Lexington, Kentucky
APRIL 27-30
Bravo--Celebrate the Arts!
Hilton Head Island, South Carolina
APRIL 28-MAY 29
Banff Summer Arts Festival
Banff, Alberta
MAY-AUGUST
Old Dover Days
Dover, Delaware
MAY 5-6
Wichita River Festival