SpeedNews is pleased to announce its 2nd Annual European Aerospace Raw Materials & Manufacturers Supply Chain Conference in conjunction with the SpeedNews
15th Annual Aviation Industry Suppliers Conference in Toulouse (AISCT-15)
.
This Conference is designed to serve a full-range of participants in the dynamic global commercial and military aerospace markets. The agenda includes topics of interest for equipment OEMs, sub-tier manufacturers, supply chain executives, market analysts, investment bankers and raw material suppliers.
Speakers will address a range of important topics including supply chain strategies, demand outlook for aerospace raw materials, market and supplier trends, and the impact and challenges of the use of raw materials in manufacturing. If you are involved in commercial and military aerospace supply chains, this conference is geared for you.
Please contact Joanna Speed by phone at +1-424-465-6501, or
email
if you have any questions about this Conference.
jspeed@speednews.com
ABS AEROLIGHT LAUNCHES NEW XENON GYROPLANE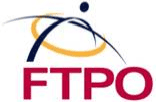 Chicago: ABS Aerolight, a specialist in the design, manufacture, and sale of scientific drones and ultra-light motorized aircraft, is pleased to announce its latest product: the Xenon. The Xenon is a fully enclosed gyroplane equipped with the latest in innovative technologies. It offers the stability of a regular plane, providing a feeling of safety guaranteed to make every flight a pleasant one.
The Xenon features a unique design comprised of a composite structurally self-supporting cell with all of the necessary reinforcements at each vital stress point. Upper and lower windows, large windows in each door, and a wraparound windshield provide optimum visibility and a panoramic view. A complete, helicopter-type instrument panel is perfectly integrated into the cabin design.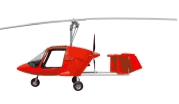 The 50 inch wide Xenon cabin offers unbeatable comfort. All of the flight commands are centrally located, and the ergonomic composite bucket seats are adjustable and may be removed to reveal a generous 8.8 cubic feet storage compartment. A stretcher, cargo area, or airborne workspace may be installed by removing the passenger seat.
The Xenon features sturdy and effective landing gear with two aluminium blades at the back and a front welded yoke. Propulsion is ensured by a HIRTH F30 102-HP motor with forced cooling and a Kevlar/carbon Ivoprop-type propeller with a diameter of 68.5 inches for optimum thrust. No motor effects are felt and there is no attitude excursion during gear changes due to the generously-dimensioned tail unit. The rotor is built using an exclusive all aluminum extruded technology, making it virtually vibration free.
The Xenon gyroplane may be purchased with a number of options on a special order basis. The complete, advanced kit can be assembled in approximately 250 hours.
ABS Aerolight is currently seeking civilian and military partners and offers exclusive distribution contracts for Xexon gyroplanes and drones.
About ABS AEROLIGHT
Since 1993, ABS Aerolight has offered a full range of ULMs sold around the globe. With a primary focus on the leisure market until 1998, the company has now acquired proven expertise in the manufacture of gyrocopters designed for use by civilian and military partners. ABS Aerolight was chosen by the Institut de Recherche pour le Développement to develop and market the PIXY© drone.
For further information, please contact:
BS AEROLIGHT
Mr. Raphaël CELIER, General Manager
Route de Sainte Cecile
84830 Serignan du Comtat
Tel: +33-04-90-70-14-77
Fax: +33-04-90-70-14-71
Email: info@absaerolight.com
Web site: www.absaerolight.com
or
FRENCH TECHNOLOGY PRESS OFFICE
205 North Michigan Avenue, Suite 3740
Chicago, IL 60601
Fax: (312) 327-5261
E-mail: contact.ftpo@ubifrance.fr