The UBCM Convention in Vancouver at the Vancouver Convention and Exhibition Centre, is a resounding success
Thanks to all the hard working people who made this event possible. Watch for more to come.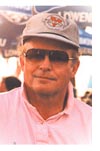 We've been covering activities at the UBCM Convention for years. All aspects of BC's economy - tourism - hotels - resource industries - real estate development -automotive -are important to us and our readers. Good reasons why you will meet us every year at the UBCM Conference. We consider it among the top three events of the year. Jerry W. Bird, Editor/Publisher, Vancouver, BC.
The Union of BC Municipalities IS local government in BC. The UBCM represents the interest of British Columbia's 183 municipalities and regional districts. This annual event is the largest meting of local government officials and is the primary policy setting forum for municipalities and regional districts. The convention connects communities with one other, speaks with one voice on common concerns, allows communities to share experiences, and connects communities with other levels of government The UBCM was formed to provide a common voice for local government and reflects the truth in the old adages "strength in numbers" - "united we stand - divided we fall". The UBCM Convention continues to be the main forum for policy-making. It provides an from all areas of the province to come together, share their experiences and take a united position.
2005 UBCM CONVENTION HOTEL BLOCKS
Fairmont Waterfront Hotel
$235 - $296
900 Canada Place Way
1-866-540-4509
www.fairmont.com
Pan Pacific Hotel
$215 - $236
300 - 999 Canada Place Way
1-800-327-8585
www.panpacific.com
Delta Vancouver Suites
$195 - $210
550 West Hastings Street
1-800-268-1133
www.deltavancouversuites.ca
Marriott Vancouver Pinnacle
$220
1128 West Hastings Street
1-800-207-4150
www.vancouvermarriottpinnacle.com
Renaissance Vancouver Hotel Harbourside
$189 - $219
1133 West Hastings Street
1-800-905-8582
www.renaissancevancouver.com
Crown Plaza Hotel Georgia
$189
801 West Georgia Street
1-800-663-1111
www.hotelgeorgia.bc.ca
Hyatt Regency Vancouver
$171
665 Burrard Street
1-800-633-7313
www.vancouver.hyatt.com
Carmana Plaza
$150 - $200
1128 Alberni Street
1-877-686-9988
www.carmanaplaza.com
Days Inn - Vancouver Downtown
$145 - $155
921 West Pender Street
1-800-329-7466
www.daysinnvancouver.com
Positions developed by the members are carried to other orders of governments and others involved in local affairs. Policy implementation activities have expanded from annual presentations to Cabinet to present day where UBCM is involved in intergovernmental committees, regular meetings with Ministers and contact on a daily basis with senior government.
In today's ever-changing world, where shifts in senior government policies, or in economic, social or political conditions can have an immediate effect on local government, UBCM stands as a "listening post." UBCM initiates, monitors, interprets and reacts where such changes could have an effect on local government and the communities they serve.
The result is that local government is better and BC communities are the real winners. Through the UBCM local government has achieved a lot, and the potential is there to achieve even more in the future.