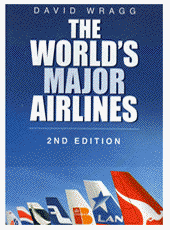 JET AIRWAYS TO PARTNER WITH EMIRATES

The World's Major Airlines and Aircraft Companies
Reviews by Jerry W. Bird, Editor and Publisher
Who flies where and when? From my early experience with bush pilots in the far Yukon to service in the Royal Canadian Airforce and my more recent work with Transport Canada and our airport network, flying has always been in my blood. Little wonder I can hardly wait for our next long haul to Africa.
With our biggest aviation edition well underway, serendipity played its familiar role in my life when I received THE WORLD'S MAJOR AIRLINES by David Wragg. It arrived by mail last week courtesy of the MBI Publishing, St. Paul, MN and was presented by John Wurm, Publicist for Military and Aviation. I plan to write this book review in installments, since my first reading was to get an overall position on how valuable this timely and well researched book will be in my evaluation of Africa's airlines and others serving the continent. Here are some comments from MBI that help set the stage. "Today there are so many airlines operating throughout the world that even the most knowledgeable enthusiast can soon become confused about which airline flies from where to where. This new, fully illustrated edition has been revised and updated to include the major advances in the aviation industry since 1998. The author has added introductions for each nation, summarizing its history of civil aviation and placing the subsequent entries in context. In the World's Major Airlines David Wragg provides more than 500 entries. Listed in alphabetical order by country is every airline in the world which has more than five aircraft with more than 19 seats,or equivalent cargo capacity. Comprehensive information is given on the name, history, bases, aircraft operated, routes flown, number of passengers and tonnage of cargo flown annually, and much other useful and interesting data. The World's Major Airlines is an invaluable source of reference for aviation enthusiasts, travelers and those working within the industry." More to come.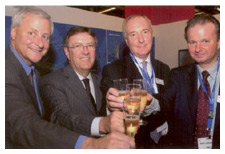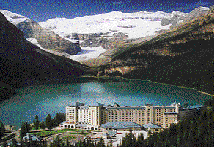 VANCOUVER HOSTS 16TH WORLD ROUTES FORUM IN 2010
Above left: Larry Berg, CEO, Vancouver Airport Authority, says, "Routes 2010 will give our marketing team a key vehicle for promoting new routes for both passengers and cargo. Not only will delegates be able to enjoy the facilities and cultural legacies of the Olympic Games, but they will also be able to experience first hand the new terminal facilities and Canada Line rapid transit link to downtown." More. Photo-right: Photo Stories.

Flight Network - Search for Airfare Bargains
Travelers have been saving 10 - 70% on cheap flights from Canada to the USA and International Destinations since 1998. Go

Corpac announces premium airline service
Corpac Canada Ltd. of Calgary, introduces Corporate Jet Air, the brand name of their new premium business class airline service between Calgary and Toronto. Corpac Canada Ltd. has over 30 years of history in aviation. Corporate Express, another brand in the Corpac family flies between Calgary and Fort McMurray

WANTED: A volunteer to assist with BOOK REVIEWS on topics relating to aviation, transportation, travel and tourism destinations around the world. We constantly receive requests for book reviews and would love to find someone who would be dedicated to that important facet of our business. If you are qualified and interested, please e-mail - airhwy@dowco.com . Airforce Books
UK Leading Immigration Specialist: For genuine and reliable information on UK visas including work permit, etc, just contact UK leading immigration specialist at www.the-london-link.com and fly to your dream destination. Hurry, visit now! http://www.the-london-link.com
High Speed Networks Integrated with Airports
High speed trains refer to passenger rail systems running at operational speed between 200 and 300 km/h. They have been developed in Japan, France, Germany, Spain and South Korea. Another high speed system in Taiwan, linking Taipei to Kaohsiung, is scheduled to be completed in 2006. The high speed train passenger system era truly originates from Japan. More->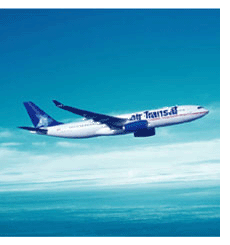 "Aerial Highway" Critical for poor countries
From Airline Industry. Without a rational "Aerial Highways" system lifting tourists in and flying goods and services out to global markets, the world's poorer countries will be "sentenced to abject poverty," said the head of a development agency. Speaking this week to European aviation chiefs assembled in Oslo, Lelei LeLaulu, president of Counterpart International, observed terrestrial highways, roads and bridges are recognised as essential components of infrastructure responsible for turning new frontiers into thriving communities as goods and commodities were transported to markets. More->
Wing Aviation Expands Charter Fleet

Fly Air Transat from Canada to 90 destinations in 25 countries
As editors of Air Highways and Africa Travel magazine with a varied agenda of events, we have flown Air Transat from Vancouver to London on our regular to various destinations in Africa and have been pleased with the service, price, reliability and convenience of their flights. Air Transat specializes in charter flights from several Canadian and European cities to vacation destinations, mainly in the south during the winter months and in Europe and Canada during the summer.
Etihad Airways flights to Dublin

Alaska Airlines Boeing 'Combi' Alaska Airlines introduced two Boeing 737-400 "combi" aircraft to its fleet to improve passenger and cargo service in the state of Alaska. The larger airplanes -- converted to transport passengers in the back and main-deck cargo in the front -- have more cargo capacity, more-advanced flight-guidance capabilities and more-comfortable passenger cabins than the 737-200 combis they replace.
United Aviation: New executive charter announced for Toronto's Pearson Airport

Profiles of International Air Carriers: See Sidebar. Airlines and airports are invited to provide news releases, route maps, security and background information: airhwy@dowco.com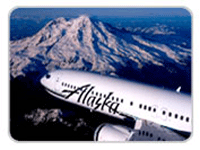 From Northern Skies to Southern Shores and Desert
Having enjoyed a lifelong fascination with the vast and rugged North Country and the Alaska-Yukon area in particular, the story of Aaska Airlines is particularly intriguing. It is as romantic as any profile of energy, initiative and the rewards of following one's dream. As it affects the lives of those who lived in Northwestern Canada and the USA, the modern age of exploration started with the famous bush pilots, who pioneered the Air Highways, carrying every type of cargo imaginable, often performing daring deeds of rescue. Several of this illustrious group started their own airlines and became living legends. Watch this space for our version of the Alaska Airlines Story, plus constant updates on its current services along with news about its sister company, Horizon Airlines. You can get the full story, including some excellent destination profiles on the following web site: http://www.alaskaair.com
COYNE AIRWAYS LAUNCHES NEW BOEING 747 FREIGHTER SERVICE EX LONDON AND COLOGNE TO CASPIAN

Lufthansa First Class Terminal Opens Up New Dimension and Exclusive Services
Lufthansa will offer its First Class passengers a new dimension in travel as of December 1, 2004. The exclusive service starts on the ground in Frankfurt, in the newly-built First Class terminal or in the new First Class lounges. In the premium travel segment, Lufthansa is setting new international standards. Concierge services, l imousine-transfer direct to the aircraft, an exclusive ambience with gourmet catering and personal attention for guests from arrival at the airport right through to take-off are the special features of the service.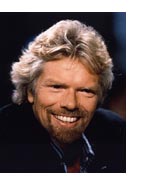 Virgin Atlantic London to Toronto
Sir Richard Branson, Chairman of Virgin Atlantic Airways has announced that the airline will launch nonstop scheduled services between London and Toronto from the summer of 2001. Speaking in Toronto, the Chairman said: "It's long been my ambition to fly to Toronto, and I am thrilled to be able to announce our plans to launch a daily service between London, Gatwick and Toronto from next summer. "London-Toronto is a hugely popular route and completes Virgin's presence on all top ten longhaul routes out of London. We estimate that the Virgin Atlantic service will provide an annual economic benefit to Toronto to of more than $200 million Canadian in increased jobs, trade and tourism. ! look forward to announcing some competitive fares in the New Year, but the biggest difference passengers on this route will notice is the superior quality of our product. All our passengers will enjoy their own seat back TV screen, with a choice of up to 41 channels of films, drama, sports and games. The business passenger will enjoy a range of innovations, including complimentary limousines at both ends of each journey, stand up bars in the Upper Class cabin and in-flight manicures and massages."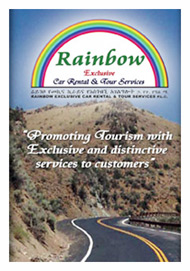 AIRFARES. Watch for more in depth information on airlines, plus sources for booking flights, which include: http://www.air-fare.com/

International Northwest Aviation Council: Aviation Without Borders...
North America's premiere Aviation Council (INAC) adopted the above theme at the 61st Annual Convention of the British Columbia Aviation Council. INAC offers a forum for all aviation organizations and governments to present a united front on aviation issues affecting you. INAC works in close liaison with Provincial, State and Territorial Aviation organizations and councils.
Alaska / Alberta / British Columbia / Colorado / Idaho / Manitoba/ Montana / North Dakota / Oregon / Saskatchewan / Washington / Wyoming / Yukon / NWT
Originally formed under the name Northwest Aviation Planing Council, the organization grew to encompass committees and members working on every facet of aviation. By 1936, the Council had become a dedicated group to further aviation on every level. Membership spread to all of the Northwest States and then to Western Canada. President: Curtis Grad, Abbotsford Airport, (604) 855-1001, fax (604) 855-1066.
The Council was instrumental in gaining recognition and acceptance of State departments of aviation in the formation and growth of the CAA (FAA). It encouraged the birth of the British Columbia Aviation Council and the Alberta Aviation Council. The fine work carried out by these groups can, to some extent, be considered a result of the pioneer International Council- INAC. To foster and promote the development of civil aviation in Canada and the United States. • To encourage the development of airports, improve navigational aids and safety installation within the Provinces, States and Territories.

• To maintain a cooperative liaison with Federal , Provincial, State and Territorial governments in all matters affecting Aviation in Canada and the United States.
• To develop alliances among aviation organizations. to energetically promote the simplification of air regulation.
• To support aviation education thorough scholarship programs.
• To provide a voice for regional, local and small airports in:
Airport Development/ Airport Management / Airline Services
Border crossings/ Bilateral Agreements/ Aviation safety/ Navigation Aids Scholastic Support/ Flying clubs/ Aviation Consultants Business Flying
Fixed Base Operations/ Legal Aspects of Aviation/ Military Liaison
Federal, Provincial, State & Territorial Aviation Concerns
Aviation Alliances / Weather Reporting
PO Box 5178
Helena, MT 59604
E-Mail: inac@goinac.com
Website: http://www.inac@goinac.com