Castelgar Airport . Tourism . Nelson Tourism

Fly-Drive to Nelson and Castlegar in BC's Kootenay Country
.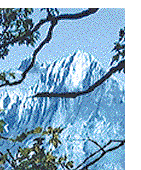 Castlegar Airport, owned and operated by the City of Castlegar, has a total land area of 85 hectares and includes the following facilities:
- Air Terminal building.
- Flight service station (limited hours)-
- Combined services building
..(firehall and maintenance garage)
- One runway ( 5300-ft./1615m)
It is 250km by road to the nearest alternate airport with scheduled passenger air carrier service.
Distance To: Downtown Castlegar - 5km
Nelson - 41km
Trail - 26km
Grand Forks - 73km
Rossland - 36km
City of Castlegar 460 Columbia Avenue Castlegar, B.C. V1N 1G7 Tel. 250-365-7227 Fax: 250-365-4810 email: castlega@kootenay.net
Much more to come. Are you interested in being our Air Highway Ambassador (local correspondent) for the Kootenays?

E-Mail: airhwy@dowco.com