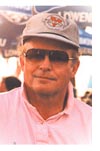 Neepawa: A trip to Bountiful
by Jerry W. Bird
Don't you just love the name Neepawa, with its lilting, musical sound? Say it softly, with a smile and give thanks, because in the Cree language, Neepawa means "abundance" or "place of plenty." Blessed with such a name, this delightful Manitoba community can't help but prosper. If you arrive in summer, stay a while and enjoy Neepawa's Lily Festival, where the whole community blossoms with pride. Neepawa's homegrown celebrity, Margaret Laurence, author of "The Stone Angels" grew up in Neepawa, and local settings were used in several of her best sellers As portrayed in so many John Wayne western movie scripts, the action started the day the railway came to town. The real estate boom it sparked left a prized collection of vintage buildings in its wake, each lovingly preserved for the new millennium. After a day on the road, Neepawa's "Walking Tours" combine a glimpse of local history with fresh air and much needed exercise. To many, the name Neepawa brings back memories as a World War II air force base and NATO training centre. Other communities in the area are:
Gladstone
Have you heard the expression - "in the middle of everywhere?" That's how one might describe Gladstone, which claims to be at or near North America's geographic centre. Settled in 1872, agricultural and food processing are its claim to fame, with names like McCain's and Maple Leaf Foods. Would you believe Gladstone was originally called Palestine? It was changed to honour a popular British Prime Minister. Now becoming a prime retirement community, Gladstone has the right ingredients; friendly folk, a lush golf course and city operated park for starters. At the Town Museum, one can trace the area's past -- and check the porcelain curios at Manitoba's largest gift shop.
A nameplate on the Trans Canada Yellowhead Highway nearby reads, "This cairn marks third crossing of the Whitemud River on the Pioneer Trail from Fort Garry to Edmonton."
More to come