Explore BC's Gold Rush Trail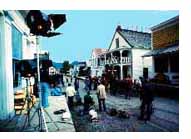 In the 1850s, BC's Gold Rush drew prospectors from around the world, most of whom made their way by various forms of conveyance, up the Mighty Fraser, from its mouth near Sea Island (Richmond) to the head of navigation at Yale. North of Hope, the is a rugged stretch or road and trail that hugs the shoulders of the Fraser Canyon, as down below, the foamy white rapids churn and roar. Places to visit along the way include Hope, Hell's Gate with its famous Air Tram, Spuzzum, Boston Bar, Lytton, Lillooet (original Mile 0 of the Cariboo Trail) and a string of frontier towns.
We visited the historic Fraser Canyon again last summer, heading west from Merrit to Spence's Bridge, and took the time to truly appreciate the awesome scenery. You can see how challenging it was for the gold prospectors in their difficult quest. This route between Hope and Cache Creek is a 'great drive' experience you'll never forget, with its sharp turns, railway tunnels, historic sites and exciting view points. So take your time, and don't forget to stop and smell the flowers. They were blooming on every hillside on our last trip.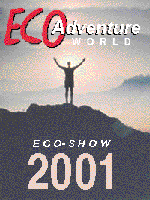 Legend of the Sasquatch
You won't travel very far in Mighty Fraser Country without hearing about the legendary - some say mythical Sasquatch, BC's version of the Abominable Snowman - an elusive, hairy creature that walks like a man.
TRAIL MAPS: The Outdoor Recreation Council of BC publishes a series of maps of recreational areas, including Mighty Fraser Country. These maps show many of the back roads and trails, and contain information on a variety of recreational pursuits in BC They may be purchased at many sporting goods stores and bookstores, or by contacting: Outdoor Recreation Council of BC

Ste. 334 - 1367 West Broadway
Vancouver, BC V6H 4A9
Ph.: 604 -737-3058, Fax: 604- 737-3666
E-mail: orc@intergate.bc.ca
Web Site: www.orcbc.bc.ca
We Recommend Gravel Travel Bicycle Tours
Gravel Travel offers scenic day trips & fully supported, all inclusive inn to inn scenic wilderness day trips and 4 to 6 day all inclusive, fully supported, inn to inn multi-sport cycling adventures on the Kettle Valley Railway- rails to trails, Trans Canada Trail, The Gulf Islands, in Fraser Country, the Okanagan Valley for the novice to advanced rider. All tours include luxury accommodation, exquisite cuisine, spectacular vistas, abundant bird & wildlife. Multi-sport activities include white water rafting, sea kayaking, repelling, horseback riding & hot tubbing. Abbotsford Airport pickup. Commissionable. Phone 604-854-3332, -800-429-2533, Fax 604-852-3353, Web: www.graveltravel.com, E-Mail gt@graveltravel.com.