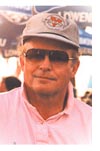 Minnedosa and Riding National Park
by Jerry W. Bird
Minn- e - do-sa! Speaking of meaningful, musical place names, "Minnedosa" combines the Sioux word for water (minne) and rapid water (duza). Its river is a tributary of the Assiniboine, which connects to the Forks at Winnipeg. Known as Manitoba's Valley Paradise, Minnedosa was recently voted the Province's most beautiful town, so take time to look around, smell the flowers and stretch your imagination. Steeped in early Canadian history, this bustling community was a stopping place in the 1880s for Red River carts heading west along on the Edmonton Trail. Choose your level or type of activity - be it sports fishing, horseback riding or hiking -- there is something here for visitors of all ages. As a tribute to the First Nations and Manitoba's provincial symbol, the main recreation area is Bison Park. Many travelers use Minnedosa on the Trans Canada Yellowhead Highway, as home base for day trips or overnight excursions to Riding Mountain, one of Western Canada's most outstanding playground areas.
Riding Mountain National Park. The Park is an "island of the prairies," where buffalo roam and 500 species of wildlife thrive. You can enjoy lectures, even take wolf-howling lessons here, but the Plains Indians' relationship with the buffalo is the top item on the agenda. Bathers will enjoy Clear Lake's sandy beach, while those afoot and on horseback, can rove the meadows, aspen groves and evergreen forests using the park's network of wilderness trails.
Shoal Lake
Back in the rough and ready days of redcoat justice, native treaties and the fur trade, Shoal Lake's tiny settlement stood on the far western boundary of Manitoba, then a new member of the Dominion. With the Royal Northwest Mounted Police post being located on the neck of Shoal Lake (its narrowest point) local Mounties could observe traffic en route to the territories. As more settlers made their way west, the main community took root several miles away. As a result, Shoal Lake now boasts two authentic RCMP posts. With such a colorful history, Shoal Lake and the RM of Shoal Lake have created a Cultural Heritage Village Museum, to include Elliott House, an original school house from 1907 and an extensive collection of wagons and horse drawn vehicles and farm equipment.
The RM of Harrison
Sandy Lake and Newdale are the main population centres to visit in the Rural Municipality of Harrison. Conditions here are ideal for livestock and growing rye, wheat, oats, barley, canola and alfalfa. Many come to retire here in one of the friendliest, laid back areas on the Trans Canada Yellowhead Highway.
More to come