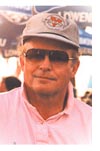 The Battlefords
by Jerry W. Bird

Hollywood's epic John Wayne westerns and Mountie movies pale by comparison to the real McCoy , and Fort Battleford National Historic Site is a shining example. Here on the Battle River, Chief Poundmaker's Cree ransacked Battleford, then capital of the Northwest Territories, sending 400 settlers scurrying to the fort's sanctuary. Colonel Otter's force took off in hot pursuit. Government House, the main stockade, and several original buildings remain. Centennial Park is the city's hub for recreation and indoor-outdoor sport activities. Other popular attractions include the Lake Country, Battlefords Provincial Park, Jackfish Lodge and scenic beaches. Finlayson Island on the scenic North Saskatchewan River is popular, and Table Mountain Regional Park is home of Saskatchewan's finest downhill ski resort. Communities in the area on the Trans Canada Yellowhead HIghway include the town of Radisson is named after the famous French Canadian explorer, Pierre Radisson, who with his partner Grossiliers blazed some important land and water routes. Other centres are:
RM of Paynton
A few minutes west of the historic Battlefords, is the Rural Municipality of Paynton, soon to celebrate its centennial. Following the Northwest Rebellion , a modern settlement took root. Looking back in time, the first mail box in Payton was installed in 1903; the first was opened in 1904, and the railway arrived in 1905, bringing settlers, tradesmen and entrepreneurs from afar, giving birth to what is now an active rural community.
Maidstone
Located in the Rural Municipality of Eldon, the Town of Maidstone was founded after the railroad was constructed, and currently has a population of close to 1,000.