Yorkton: Brief Historical Sketch



Thanks to its strategic location on the Yellowhead Trans Canada Highway and other key transportation connections, Yorkton has become Saskatchewan's third largest trading area, now serving over 250,000 in its trading area. Founded in 1882 by a group representing Ontario's York County, the early settlement, then part of the Northwest Territories, was relocated several miles to the newly constructed railway line. This move and the railway's continuing efforts in promoting Western Canada prepared the way to a major influx of settlers from Europe, which added a new vitality to the growing community and the province.
The promise of a homestead in Canada, with fertile farmland and a place to grow, became the main attraction for these hardy pioneers, many of whom came from Ukraine. Most had experience with farming on similar terrain. Their hard work, dedication and philosophy of community cooperation and cultural pride helped Yorkton to prosper and become the thriving city it is today.
Contacts:
City of Yorkton
Mayor: Phil De Vos
306-786-1701, mayor@city.yorkton.sk.ca
City Manager: Wayne Jensen
306-786-1703, wjensen@city.yorkton.sk.ca
Economic Development: Gordon Bulmer
306-786-1724, econ.dev@city.yorkton.sk.ca
Box 400, 37 3rd Avenue North
Yorkton, Saskatchewan, S3N 2W3
Phone: (306) 786-1700, Fax: (306) 786-6880
Yorkton Chamber of Commerce
President: Richard Okrainec
P.O. Box 1051
Yorkton, SK S3N 2X3
Ph: 306-783-4368, Fax: 306-786-6978
http://www.chamber.yorkton.sk.ca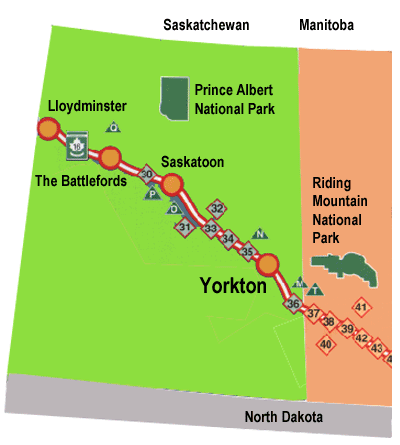 ---
Links:
Action Saskatchewan: A Blueprint for 2005.
http://www.actionsask.com/
Canadian Chamber of Commerce
http://www.chamber.ca/
Saskatchewan Chamber of Commerce
http://www.chamber.ca/
Saskatchewan Economic & Co-operative Development
http://www.ir.gov.sk.ca/