O N T A R I O
Air Highways to Toronto
by Jerry W. Bird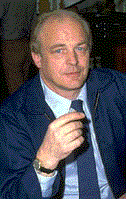 I've experienced so many great times in and around the City of Toronto and have made so many lasting friendships with Torontonians, writing about this great Canadian destination is a privilege. At one time it seemed, I almost lived at the Pearson International Airport, or was on a plane headed to or from the west. I never regretted a trip and in spite of the schedule, seemed to thrive on the hustle, bustle and excitement of Yonge and Bloor Streets, the multi racial mix, the lakeside and CNE, the Royal York Hotel, the O'Keefe Centre, Maple Leaf Gardens, Union Station and several dozen other icons. We hope to be there soon for the annual Travel and Leisure Show.

I will recall some of the people whose kindness made each stay such a pleasure, going out of their way, above and beyond the call of duty, to enhance my trip. While most visits could be classified as business, many felt like vacations, with Muskoka Lakes to the north, Stratford to the east, dozens of neat little towns in every direction, and the honeymoon capital, Niagara Falls a few miles south. I had spent a few months in training at the Trenton Royal Canadian Airforce base, and enjoyed several happy reunions there on the Bay of Quinte.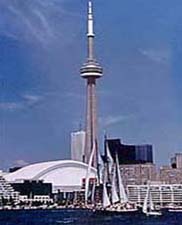 Fly the Air Highways or drive to
Toronto's Annual Travel & Leisure Show
Facts: Toronto lies on the shore of Lake Ontario, the easternmost of the Great Lakes. Home to more than 2 million people, the city is the key to one of North America's most vibrant regions, the Greater Toronto Area (GTA). 4.5 million Canadians live in the GTA, the cultural, entertainment, and financial capital of the nation. The city is also the seat of the Ontario government.
That is why Toronto abounds in investment and employment opportunities in such diverse fields as banking and financial services, film and television production, and fashion, and also boasts a thriving arts community. CONTINUED
Thunder Bay: Gateway to Canada's Great Lakes International Waterways
By Jerry W. Bird

The last time I flew into Thunder Bay, formerly the twin cities of Port Arthur-Fort William, it was part of a national advertising project for Inns Canada, a newly formed hotel and resort management group. On my team was Peter Gold, a Calgary photographer, who I assigned to help portray Thunder Bay's tourism amenities. Our client's Hotel Manager Guy Laliberte, who was well known in the area, and somewhat of a showman, went above and beyond the call of duty, scrounging props from local department stores. Our concept was to depict every type of sports activity available to visitors. Peter captured it in a single shot of Laliberte, decked out in flippers and scuba mask, with snow and water skies, hockey gear, fishing road and tackle, tennis racket, golf clubs - you name it. continued
Footloose in Canada's Capital
by Jerry W. Bird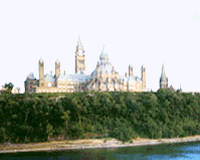 I first discovered the city of Ottawa and Hull , its Quebec neighbour across the river, while on leave from my Royal Canadian Airforce training base at Trenton, Ontario. That low budget journey happened several decades ago, yet my ongoing love affair with Canada's capital deepens which each return. Why is there never enough time, yet so much to learn and enjoy? In the coming months, we plan to recall certain highlights and provide a few pointers for those yet to explore the area. I've arrived in a variety of ways, by auto, motor coach, rail and air - all that's left is to arrive by river cruise, which is tempting. Some of the comments on Ottawa as a business or tourism destination will come from our many readers, others will arrive via official source. Each week or so we expect , a new item will be added to our online magazine's editorial menu. Here is a small taste of the attractions you will discover in Ottawa and area. continued
Hamilton/Montreal flight.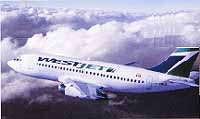 Hamilton International Airport Limited (HIAL) is the fully owned subsidiary of TradePort International Corporation. HIAL manages the John C. Munro Hamilton International Airport under the terms of a 40-year lease with the City of Hamilton. The Hamilton International Airport is the tenth largest passenger airport in Canada and is the largest cargo-courier airport in the country. WestJet's inaugural flight between the John C. Munro Hamilton International Airport, and Dorval Airport in Montreal took off at 7:00 a.m. The flight included a delegation of city leaders who met with their Montreal counterparts to explore joint opportunities between the cities, synergized by the commencement of regularly scheduled flights by WestJet Airlines. continued
More items to come.