Fly-Drive the Pacific Coast from Baja to Barrow
"There's great, big, broad land way up yonder

There are forests where silence has lease.
There's a beauty that thrills me with wonder.
There's a stillness that fills me with peace."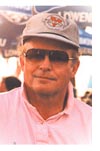 With my latest version of the Trans Canada Yellowhead Highway story available soon in a new travel magazine, plus an update of the Alaska Highway Anniversary video, we're introducing a series on Great Continental Drives.Our first project follows the route from Baja California to Point Barrow Alaska. Truly a marathon tour, most of the journey is by land, however alternatives include coastal ferries and light aircraft. I caught the travel bug at an early age, being born in Dawson City, Klondike Gold rush capital. Yo get to the outside as we called it, involved a trip by river boat, train and CPR coastal liner. My father Don, an RCMP officer, was from Seattle and my mother, Violet was from Vancouver, BC. My grandparents home at Palos Verdes, California looked out over the Pacific, and our first drive south on Highway 99 to visit them was like a dream. Other great drives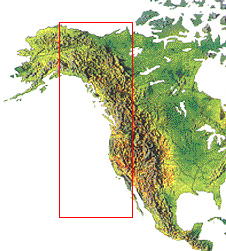 from the far north to California added more fuel to the fire, creating a hunger to explore even more of this vast region. To me, the old Highway 99 was every bit as romantic as Route 66 immortalized in song by Nat King Cole. The route extends from the Mexican border, via California, Washington, Oregon and British Columbia, to the Yukon and Alaska. Similar to my format used in the "Yellowhead" story, I plan to profile the towns and cities en route.
Early Explorations
A year before joining the Royal Canadian Air Force, I spent a season with the Canadian Government Topographical Surveys from Ottawa, mapping a remote, mountainous area of the Yukon Territory. The project began in the Central Yukon at Mayo and wound up on the old Canol Pipeline Road. midway between Whitehorse and Norman Wells, NWT. Travel by saddle horse, pack horses and float plane, gave me a grasp of what the pioneer road builders faced in 1942. I interviewed several of them later for the Alaska Highway Story. The next spring, I found myself working on a stretch of road that eventually bore the name Dempster Highway, that winds its way over the tundra to the Arctic delta.
In 1992 we started producing a series of Air Highway Supermaps, which show and tell how the land route is supported by a network of airports and seaplane bases. In 1996 we produced our first Air Highway Journal of Open Skies, which tied in the railways, ferry routes and other facets of the total transportation scene. A year later at Apec '97 in Vancouver, thanks to the late Joe Whitehead, a publisher friend and mentor, Air Highways introduced its first Asia Pacific Edition. In 1998 we staged our fist Air and Marine Tourism Conference, with over 30 top speakers from various key positions in the travel, hospitality and transportation industries. While this latest chapter in our "Roads to Adventure" series is taking shape, here are several earlier articles on the topic:
The Alaska Highway
The highway was also a massive sea-bridge, spanning the coastal fjords of the Inside Passage to historic Skagway, then over the White Pass by narrow-gauge railway to Whitehorse on the Yukon River, or up-coast to Valdez, Alaska, near Anchorage. Inland, a 500-mile connection existed via rail and dirt road, from Edmonton to the staging point at Dawson Creek, BC. Mere dots on the map soon became feverish anthills of activity, as mountains of supplies and acres of equipment were stockpiled along the way. The fleet of paddle wheelers that plied the Yukon since the Gold Rush of the 1890s was pressed into service, since there were no real roads connecting the territory's main communities. Continued
Hot Springs Heaven
The eternal ice fields wear a "necklace of thermal springs", fed from water trapped in fissures and caverns deep in the roots of the Rockies. Raging rivers, glutted by the seasonal runoff, churn and boil like some concoction from a giant soda fountain. Oh the joys of steamy, bubbly-hot, sulfur-scented waters; Solus Par Aqua (health by water) to the Romans; a sacred rite to Canada's native peoples, and Shangri-La to we hot springs fanatics. Speaking of natural spas, the Kootenays have them in spades; Ainsworth, Halycon, Nakusp, Ram Creek and Wild Horse. Many of these natural spas along the Columbia Valley and Continental Divide are so enticing, you'll want to stop the car right there and take the plunge. Continued

I am the Yellowhead
Imagine your auto, RV or railway coach is a time-capsule; cruising down a broad ribbon of Canadiana, in the wake of nomadic hunters, voyageurs, missionaries, traders, sodbusters, fortune-seekers and railroad builders. From Lake Manitoba to the Haida Gwa'ii (BC's Queen Charlotte Islands) , it's a 2600 km journey into history, with Indian encampments older than Egypt's great pyramids, national parks, ancient shrines and battle sites. Ethnic dances and pageants salute every facet of our heritage.
Before we dim the lights and start the movie, you're curious to know how the name Yellowhead was derived -- right? In the 1870s, a roving Iroquois guide, dubbed Tete Jaune for his golden locks, gave title to a mountain Pass near Jasper House and gained instant immortality. Fly-Drive Holidays are all the rage, in an age when time has become more valuable than money. You can fly the "Air Highways" to dozens of gateway airports; then take your pick of ground transport. Continued