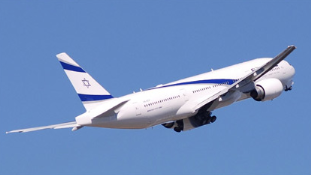 The national airline of Israel, El Al is based at Ben Gurion International Airport in Tel Aviv. The carrier operates scheduled domestic and international passenger and cargo services to Europe, the Americas, Africa and Asia from its main base in Ben Gurion International Airporta. Capa Aviation.
EL AL CARGO AWARDS HANDLING CONTRACT TO WFS AT LONDON HEATHROW
E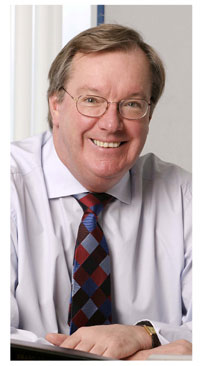 L AL, Israel's national airline, has awarded its cargo handling contract at London Heathrow, one of the most important airports in its network, to Worldwide Flight Services (WFS).
The airline currently operates 13 flights a week from Heathrow to Tel Aviv. Using a combination of Boeing 777, 767, 757 and 747 passenger aircraft, EL AL carries more than 65 tonnes of cargo per week from London. WFS is also responsible for building freighter pallets bound for the airline's all-cargo services from Amsterdam Schiphol, Liege and Luxembourg that offer EL AL's customers onward connections to the USA and Asia.
WFS will also handle some 145 tonnes a week of inbound cargo into the UK for EL AL, carried on the airline's passenger and freighter operations.
Patrick Roberts, Vice President, UK & Ireland for WFS, said: "A number of factors contributed to EL AL's decision to choose WFS. Our ability to offer a dedicated area for EL AL's cargo in our Building 550 operation at Heathrow &endash; a facility within a facility &endash; was an important factor. With 20 EL AL employees transferring to WFS as part of this agreement, our successful track record in TUPE negotiations was also key and the airline was influenced by the consistently high service levels WFS continues to deliver for its airline customers at Heathrow, which are recognised to be among the best at the airport."
Robin Brown, Cargo Manager, UK & Ireland, EL AL, commented: "'Our management team in Tel Aviv were very impressed by the WFS people they met during our negotiations and here at Heathrow, we are extremely pleased with the level of support, care and attention our business has received so far. There will obviously be a settling in period with a transition of this size and complexity but we are confident choosing WFS will be a very positive development for EL AL Cargo, the staff that manage our cargo operation and our customers."
MEDIA CONTACT:
Jamie Roche
JRPR
14 Park Street
Windsor, Berkshire SL4 1LU
T: +44 (0) 1753 621 666
F: +44 (0) 1753 621 888
Skype: jamieroche