---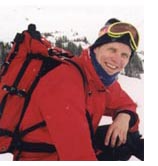 Manning Park Receational Area
The photo of land adventures (right) is from our WingSpan Adventures edition. While Manning Park is known for its many hiking and riding trails, the area has been gaining popularity for winter sports. Continued

Snow Safaris and Ski Areas
Our focus is on snow sports in Mighty Fraser Country's Coast Mountains, Fraser Canyon and Manning Park., Mount Baker (USA) and the world class Whistler Blackcomb area. Access to the latter is via Upper Levels Highway , a continuation of the Trans Canada, which goes right by Abbotsford Airport east of Vancouver. Our next Supermap will feature ski areas in the Coast Mountains and Canadian Rockies,with Fly-ins to Abbotsford Airport. dvertising will include airfare packages, hotels and resorts, bed and breakfast, auto rental and more. Continued.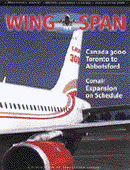 Hemlock Valley: Land of the Sasquatch: Hemlock Valley is 100 km east of Vancouver, 35 km beyond Mission on Highway 7 (Lougheed). Like us, you should really enjoy the drive along the river bank. Check your road map and look for the signs at Morris Valley Road, just before Harrison Hot Springs junction. If you're coming from Abbotsford Airport, just cross the river at Mission and you're there in minutes. Continued
Mount Baker Ski and Recreation Area: When I look at the early photos of the Mount Baker Lodge and Ski Area in our magazine's archives, it makes me wish I was born a decade or two earlier. That's why our editors will bring you capsules of the area's colourful history along with a profile of the many attractions the area offers today. Some claim that Mt. Baker has the highest average snowfall in North America - 595 inches per year- which is reason enough to attract winter sports fans by the trainload. Continued
Abbotsford Airport Lighting Up For Safety: Speaking of "bright ideas," Abbotsford Airport will be lighting up the night in a big way this year. For Operations Manager Mike Pastro, now in his 14th year at YXX, this is heart-warming news, with Abbotsford ranking as BC's 4th busiest passenger gateway, and all signs of accelerated growth ahead. According to Pastro, the $1.22 million federally funded safety project will begin before year end, with a comprehensive lighting upgrade, plus the purchase of heavy airside mobile equipment. Continued

Abbotsford Airport's Transport Canada Centre
serves Mighty Fraser Country: The new Abbotsford TCC is home to 13 employees, and serves aviation clients in the Fraser Valley from Boundary Bay to Hope. According to a recent department statement, "Transport Canada continues to evolve to meet the challenges of the next century. Our mission is to develop and administer policies, regulations and services for the best possible transportation system, The Department is commercializing many of its operational activities, overhauling transportation policy, streamlining regulations, reducing subsidies and cutting overhead. Transport Canada

Abbotsford- WestJet Partnership Going Strong: The smile on Bryce Gibbs' face just keeps getting wider and wider these days. As WestJet Airlines' Abbotsford Manager, Mr. Gibbs and his airport operations and counter staff have many reasons for optimism, as their employer keeps on making news, and creating waves in the high-flying worlds of aviation and finance. For example, this May saw WestJet's overall traffic up by a remarkable 72.1% to reach 116,542,756. Continued