Abbotsford International Air Show
by Ed Anderson

Although a much heralded appearance by the new United States Air Force stealth fighter, F-22 Raptor, was surprisingly cancelled, the 2011 edition of Canada's Airshow, August 12, 13 & 14, still put up one heck of a full-on-show. The weather was decent; the 'Singleton Tower' guys were in fine form and the crowds looked great.
The flying program was a superb blend of civilian acts, displays and military demonstrations with a host of associated ground activities included. Excitement and thrills for all. And, plenty of side exhibits, static aircraft, vendors and such, were open throughout the day – 8:00am-6:00 pm.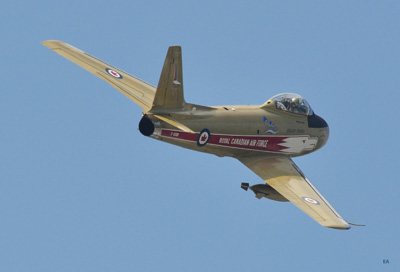 F-86 Sabre Jet-Discovery Air "Hawk One"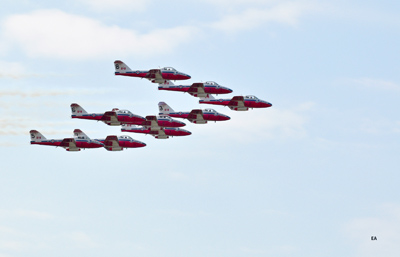 Canadian Forces Air Demonstration Team "Snowbirds"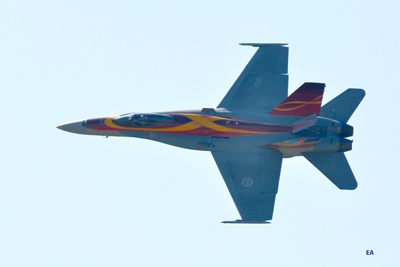 Canadian Forces CF-18 Hornet TAC demo 409 Sqn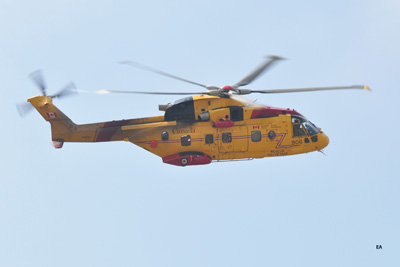 CH-149 Cormorant S&R Helo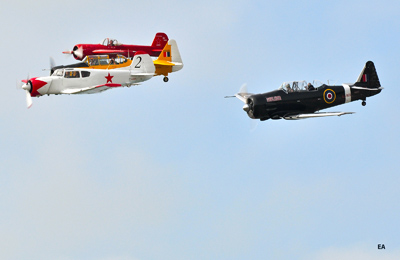 Radial engine Yaks and Harvards Flight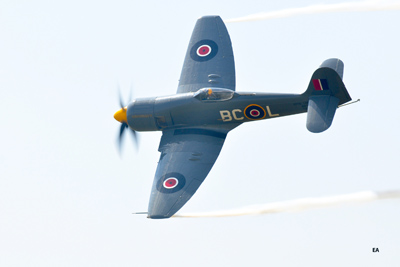 Hawker Sea Fury "Argonaut"
Condensed Report and Photos
By Ed Anderson