Air & Marine Tourism Conference Speakers
Intermodal Transportation and
positioning of regional gateways
Mark Duncan

Regional Director General: Pacific Region, Transport Canada. Mr. Duncan is responsible for federal regulatory functions of the Air, Marine and Surface modes of transportation in British Columbia. From 1987 to 1995, he was responsible for the operation of 26 airports in BC and the transfer of these airports to local entities. Mr. Duncan was born in Victoria and grew up in the Interior of BC. He attended Military College and flew for 6 years with the Canadian Armed Forces. With a degree in mechanical engineering from the Royal Military College, he also has a Masters in Public Administration from Carleton. He joined Transport Canada Services and Security Branch in Ottawa in 1975 and was Deputy Airport General Manager for Toronto's Lester B. Pearson Airport International Airport and Project Manager for the proposal call stages of the private sector financed third terminal project in Toronto.

He is on the Simon Fraser Co-op Student Advisory Council and is involved in the Vancouver Board of Trade and numerous transportation organizations.

Calgary's airport looks to the future

Ernie Caron

Ernie Caron has served as President & CEO since February 1, 1992. He currently serves as a Director on the Board of the Canadian Airports' Council of Canada (CAC), the Airports Council International (ACI)- North America and is a member of the ACI/ World and Pacific Organization. He has had a distinguished management career in the airline industry and is a graduate of the Banff School of Advanced Management. In total he has 30 years of senior management experience with Pacific Western Airlines (PWA), Canadian Airlines International (CAI) and served as CAI Vice President, Airports-North America; Vice-President, Properties & Facilities; Vice-President, Customer Service; Vice-President, Eastern Region and has held several other management portfolios.
As an advocate of total quality service, Ernie assisted in the implementation of a company wide program for Canadian . Airlines and has initiated a similarly successful program at the Calgary Airport Authority. He was a major player in the negotiations for Canadian Airline's state-of the-art "Terminal 3" based in Toronto. Ernie is actively involved in Calgary's community. In 1996, Ernie was the honored recipient of the "White Hatter of the Year '95 Award for Excellence in Service" from the Calgary Convention and Visitor's Bureau. He serves on the President's Advisory Council, Calgary Economic Development Authority as a Director of Calgary Convention and Visitors' Bureau, the Presidents' Council, Calgary Chamber of Commerce and is a member of the Committee for Calgary's World Fair (2005).

Recently, he was asked to serve as a Director of the Alberta Racing Corporation. He accepts numerous requests to speak and makes presentations to various provincial and national organizations and is always pleased to demonstrate the importance of Calgary's International Airport as an economic generator for the City of Calgary and the Province of Alberta. His enthusiasm for life, people and the mandate of The Calgary Airport Authority is magnetic. Ernie is married to Ellen and they are the proud parents of four children who are married and have presented the Caron's with nine grandchildren.
Positive on aviation and education

Garry N. Chaloner:
In addition to a key role with Air Highways, the late Garry Chaloner worked closely with Abbotsford International, North America's largest Air Show. If you had much to do with Broadcast Radio in Western Canada during the past 25 years, chances are you would have known of Garry Chaloner. And if you were in education, you may have heard of Garry's motivational seminars and Corporate Career Training for Vancouver School Board, Kwantlen College, and Fraser Valley University.
Key management positions with All Canada Radio and Television Network led to his role as Executive Producer for Air Canada productions and Canadian Airlines' in-flight media. Originally from Winnipeg, Manitoba, Garry's earlier career involved commercial printing, and trade shows. He partnered with Jerry Bird on documentaries, including the Alaska Highway's 50th Anniversary.
To prove the Chaloner legacy lives on, we met a young man named Perry last year, who was enthusiastic about a professional sales course he is teaching at local colleges. Guess who's formula Perry is using and who his mentor was? Yes, Garry Chaloner is still with us as a daily inspiration. His wife Marina and daughter live in Abbotsford, BC; his son Neil and family are also BC Lower Mainland residents. (return home)
The Airport as a Shopping Centre

Jack Marriott

Past President of ICI Division Vancouver Real Estate Board, and Canada's youngest shopping center manager (1972), Marriott provides portfolios for businesses worldwide. His view of gateway airports is comparable to that of the retail market. "Both have anchors", said Marriott, "Airports have carriers, and shopping centers have major retailers -- an upgrading is needed.
Combining shopping center concepts of sensible pricing and selection will put Canadian airports in the worldwide arena. Currently Vancouver International has retail sales in excess of $1,000 per square foot, per year -- a growing economic area that leaves other shopping centers in the dark. International hubs such as Chicago's O'Hare Airport, are undergoing renovations to include more shops, a concept Heathrow in London, England, has used for many years. Airports and retail outlets live in a parallel. Vancouver and other Canadian centers, need to upgrade their standards to suit the international traveler. (return home)
Banking on Canada's Airports
Frank Reiter:
"Canada is one of the 3M nations; mounties, mountains, and moose," says Frank from the Bank. "Though historically known for rubber tire trade, Canada is fast becoming a preferred tourism destination." As Vice President of the Business Development Bank of Canada, Frank Reiter is banking on tourism, with a newly announced $500 million Tourism Investment Fund. Using innovative financing to create and develop small business, the bank provides the capital means to build new resorts and health spas, attracting the international jet set.
BDBC is the only Canadian firm that combines financing with management consultancy. As a Crown Corporation, it has one shareholder, the federal government, and is unique in its approach to growth, paying special attention to the knowledge, export, and tourism industries. "Enhancing, and improving quality is the only way to improve growth and profit for air carriers", Reiter concluded.
Growing a World Class Airport

Martin Copeland:
Vancouver International Airport Authority, Manager, Market Development. Martin Copeland is Manager, Market Development at YVR, responsible for air service and passenger and air cargo development. He has over 20 years experience in the Canadian airline industry, initially with Air Canada and then Canadian Airlines International. Mr. Copeland's career history also includes a lectureship at McGill University in Montreal and a post as Economist with the Canadian Department of Transportation. Born in New Westminster, BC, Mr. Copeland has enjoyed extensive international air travel for the purpose of airline negotiations.
BC-Alaska Cruise industry Sails Ahead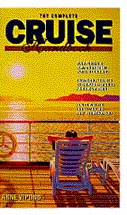 William Kelly
A trained journalist and veteran travel writer, William Kelly is an expert on cruising. His company, Ocean Cruise Guides, has published a series of guidebooks which are distributed worldwide. Current titles include Alaska By Cruise Ship, Caribbean By Cruise Ship and The Complete Cruise Handbook, used by travel agents and cruise passengers as a reference source and indispensable guide when cruising. (return home).


.....More Speakers from Air & Marine Tourism
//events