Travel Topics
Adventure Islands
Adventure Rails
Adventure Roads
AirportsBC
Alaska Cruises
Art, Sculpture
Auto World
BC Attractions
BC Hotels
Business Travel
Canoe Journeys
Chilcotin Dreaming
Cultural Tourism
---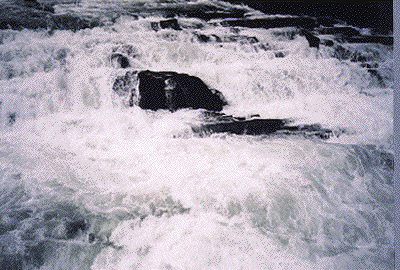 Open Skies to the Great Outdoors, Waterways and Trails to Adventure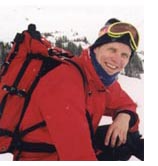 Rivers of Canada Series
A new series featuring photos and items of interest by Ken Bird of Calgary. Its aim is to provide firsthand experiences of adventures on Canada's rivers, lakes and coastal waters. We combine present day adventures by canoe, kayak and inflatable raft, with anecdotes from Canadian history. Our experts will discuss the merits of their preferred craft, and our travel team will supply key links to details on transportation, plus background on local communities as destinations, gateways and staging points for adventures afloat. We begin this section with several of the 30 or more British Columbia and Alberta rivers traveled by Ken Bird of Calgary and friends. Their main conveyance is a sturdy fiberglass canoe, however they also travel by kayak. Some of the rivers fin Ken Bird's feature are: Beaton - Clearwater - Murray - Parsnip - Peace - Pine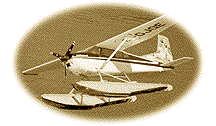 Rocky Mountain High
Series on hiking and cross cuntry skiing to start soon by Ken Bird
Adventure Rails from Calgary
Rockies Circle Tour via
Kicking Horse & Crowsnest.Pass.
Great Golf Vacations: Fly-in to over 36 courses.
Adventure Roads: Alaska, Yellowhead, Banff-Jasper, Sea to Slky Highway and more.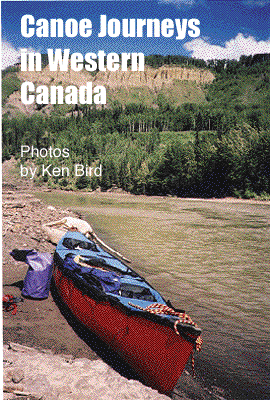 Alaska Adventures ..
Trout Unlimited: Information for visitors and locals.
Telemark Skiing: Coming soon on this site.
Great Golf Vacations Fly-in to over 36 courses.
1200 Miles by Canoe: Vision Quest shares cultures
Canada's Galapagos: BC's North Pacific archipelago.
50 Air Gateways to Great Outdoor Experiences
RiverBarge Excursions USA ...

Calgary 's Heritage
Marine Adventures: St. Roch II.

EcoAdventure Special

Fly-In Fishing: BC-Alaska Inside Passage to Adventure
African Safaris : Website on Adventures in Africa
Snow Safaris in Canada & USA
Mount Baker: Some claim that Mt. Baker has the highest average snowfall in North America
---
Cruises: In the wake of Haida warriors, great explorers, Klondike miners, soldiers of fortune.
BC Attractions: Capsules featuring BC's most notable attractions.
BC Ecology: BC combines the geography of many lands, from desert to seacoast and alpine meadows.
Chilcotin : Where the icy splendor of the Coast Range yields to the aridity of the interior plateau.
Klondike: My first experience of this Marine Highway.
BC Historic Sites: For starters we have a number of stories on line, including the Footloose Series on Vancouver's West End, plus Adventure Roads and Adventure Rails. There's also a section on Cultural Tourism and another on Vision Quest.