West Coast Artists, Jewelry, Ethnic Creations,
Unique Fashions and Wearable Native Art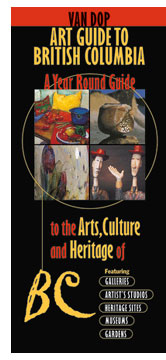 A valuable resource
we highly recommend


Our editors had the privilege of visiting Trudy Van Dop Studios at 421 Richmond Street in New Westminster this spring for an Open House and an opportunity to meet the people behind this unique marketing concept. The charming old New Westminster mansion,gardens, and impressive variety of BC art and sculpture add up to a very unique display.
For full information on the Van Dop Art Guide to British Columbia featuring Galleries, Artist's Studios and Heritage Sites - and more phone 604-521-6288 or fax 604-540-1062, toll free 1-888-981-9886
---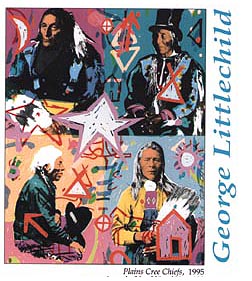 Northwest Pacific Coast Native Culture
Much more to come in this section, including features on Native Art and Wearable Art. Artwork by George Littlechild (right) is from a story we wrote in Air Highways Magazine featuring the "Artists for Kids"