---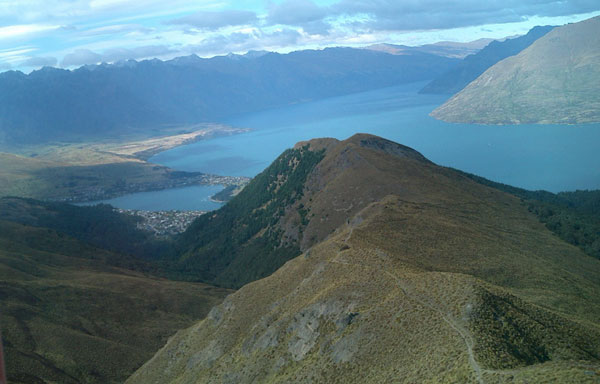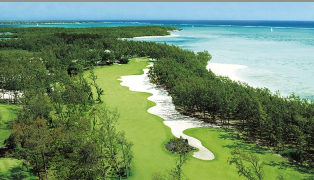 Le Touessrok, Mauritius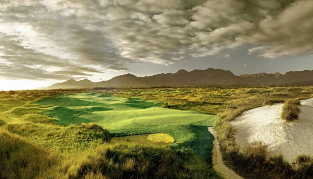 Fancourt Links South Africa
(CNN) -- For a reputedly impoverished continent, Africa has a remarkable number of golf courses -- 828 courses in 50 countries with a little more than half of those, 450, located in South Africa.
Egypt, Kenya, Mauritius, Morocco, South Africa, Tunisia and Zimbabwe are all gaining reputations as good destinations for a golf holiday.
There are 43 other countries in Africa with multiple courses (Nigeria has 50 and Zambia has 21) and it won't be much longer before some of them join that list.
If you're contemplating a golf holiday in Africa, here's my list of the 10 best golf courses in Africa, in alphabetical order by country.
All are great courses and, with the exception of the Seychelles, there are plenty of other excellent courses in each country if you like variety.
Fancourt Links, George, Western Cape, South Africa -
Fancourt Links, George, Western Cape, South Africa; +27 (0)44 804 0000
Heritage Golf Club, Bel Ombre, Mauritius - Heritage Golf Clu, Domaine de Bel Ombre, Mauritius; +230 266 9777
Le Touessrok, Ile Aux Cerfs, Mauritius -
Le Touessrok, Trou d'Eau Douce, Mauritius; +230 402 7400
Mazagan Golf Club, El Jadida, Morocco -
Mazagan Golf Club, 24000, El Jadida (Casablanca), Morocco; +212 5 2338 8000

Lemuria Golf Course, Praslin Island, Seychelles - Lemuria Golf Course, Anse Kerlan, Praslin, Seychelles; +248 4281 281
Flamingo Golf Course, Monastir, Tunisia -
Flamingo Golf Course, Route de Ouardanine B.P. 40, Monastir 5079, Tunisia; +216 73 500 283
Enjoy New Zealand ... Golfer's Paradise - details
The evolution of IGTM in a booming market

Since the turn of the century, an increasingly large percentage of the global holiday and tourism market can be attributed to the overseas golf market. According to the Golf Benchmark Report 2006, demand has grown significantly: There are now over 57 million golfers and 31,000 golf courses worldwide.
The golf travel market is expected to further develop over the next 10 years, driven largely by increased life expectancy, improved and cheaper air transport, healthier lifestyles, a growth in disposable income and media coverage in emerging economies.
Given the dynamic and competitive environment in which the sector operates, Reed Travel Exhibitions launched the first International Golf Travel Market (IGTM) in 1998 in Fort Lauderdale, Florida. IGTM has subsequently become the world's premier event focusing on golf travel and 3rd-6th December 2007 will mark the show's 10th anniversary in Cancun, Mexico. Over the last 10 years, exhibiting companies at IGTM have tripled in size, from 131 exhibitors representing 16 countries to 392 representing 55 countries. More->
BC Scene's new "Golf Supermap" based on concept we introduced in Wing Span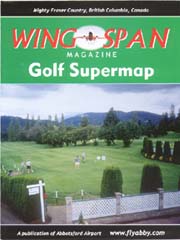 In addition to the exciting golf venues featured last year, BC Scene's version of our Golf Magazine and Supermap will cover not only BC and the West, but will include a Winter Edition , with a focus on Sunbelt Golf Escapes in Arizona, California, Hawaii and Mexico, among other popular Snowbird Retreats.
Great Escape on Harrison River in Mighty Fraser Country
In BC, however, any time is golfing time when you Fly in to Rowena's Inn and Sandpiper Golf Club via Abbotsford Airport or the resort's private airstrip, or come by boat in 20 minutes from Harrison Hot Springs. A separate private dining room is available for group functions. Far away from city noise, Rowena's Inn is an ideal location for pampered, quiet and relaxing escapes, corporate retreats, or executive getaways.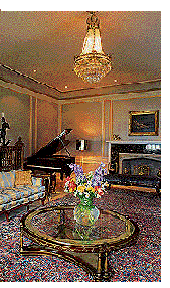 Rowena's Inn is for those who appreciate the true meaning of luxury. Located on the scenic Harrison River, the inn is a romantic reminder of days long ago. Set in pristine natural surroundings, and adult oriented for absolute peace and quiet, Rowena's offers an enchanting getaway. Modeled after an English manor house, this elegant home has been completely restored to offer the best of both worlds. Here you will find all the charm of the past plus every modern amenity. Wildlife abounds - look for eagles, swans and blue herons. Go fishing - the Harrison river flows right past our door and the Fraser river is nearby.
Enjoy a leisurely game of golf at the Sandpiper Golf Club - our new course that surrounds the inn. Enjoy dinner in the heritage dining room and a lazy evening by the fireside in the music room (left) . Gracious gourmet dining, with reservations a must.
Reserve on-line: http://www.rowenasinn.com/Inn3.html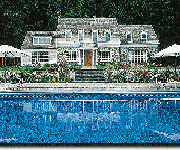 Golf Vacations in BC's Mighty Fraser Country
Come each February, we guarantee that every golfer east of the Rockies, Albertans in particular, will be itching to get out on a lush, green golf course for a swinging good time. By March, the fever will have become acute. Those of us who've experienced long, golfless prairie winters know the feeling very well! Yet few realize that year-round golf is minutes away via WestJet Airlines and Abbotsford Airport. An hour's flight from Calgary or Edmonton is 'Mighty Fraser Country,' with over 30 superb courses. Combine off-season room rates at our hotels, resorts and b&bs, with WestJet's famous low airfares- and everyone wins!
Nanaimo's Green Airport
We've been raving about this one for several years, and so have our flier friends who can taxi up to the clubhouse of a new 18 hole course right from the airport's runway. Get the details on this site. Nanaimo's Collishaw Air Terminal, where the Air HIghway, the Island Highway and the Cottonwood Fairway meet.