February 3, 2015
By Kevin Mitchell Founder, OpenSkies.travel
OpenSkies.travel and its members from the U.S. and 16 other countries write to express deep concern regarding reports that U.S. airline CEOs in meetings last week urged the federal government to institute draconian measures that would freeze out competition in international air service and undermine the decades-long advances resulting from the successful policy of Open Skies.
According to reports, the U.S. legacy carrier CEOs have encouraged senior administration officials to implement an immediate freeze on further expansion of flights to the U.S. by Gulf carriers and to request formal consultations to renegotiate the UAE and Qatar Open Skies agreements with the purpose of introducing a cap on flights to the U.S.
It has been reported to OpenSkies.travel that if Qatar and the UAE are unwilling to renegotiate, these U.S. airline CEOs would have the U.S. government terminate the two agreements and introduce a rule that the Gulf carriers may increase flights to the U.S. only if a U.S. carrier wishes to increase or introduce operations to their territory.
Despite the undeniable benefits to consumers and communities across America as well as U.S. economic output and growth, these requests seek to rekindle the debunked practice of overregulation in international aviation markets and turn back the clock on decades of successful international aviation policy.
If these reports are true, then the WAR on Open Skies has opened precipitously on all fronts. The U.S. legacy airlines appear to be focused on the Gulf carriers, but for the past 12 months they have been waging an aggressive campaign against a licensed carrier of the European Union – Norwegian Air International. All these battles are tied together by the desire to block new competition.
With the support of the U.S. government, these carriers received antitrust immunity for their global alliances and achieved a radically consolidated domestic airline industry. The U.S. Open Skies policy model anticipated such an evolution of the U.S. competitive structure and was designed to ensure foreign and domestic carrier new entry and robust competition. Open Skies was thus carefully designed by policy makers as the needed antidote to replace the competition lost when two carriers that had previously competed against one another head-to-head combined to operate as one under an immunized global alliance.
In 2005 eleven airlines controlled some eighty percent of the domestic U.S. market; today just four airlines control eighty percent as well as vital connectivity to foreign business centers and leisure destinations. Domestic and foreign airline new entry is necessary for monopolized U.S. markets to be properly contested. What's more, foreign carrier new entry is required to replace lost air services to hub airports due to industry consolidation and non-hub leisure travel oriented airports to support local economic growth and our national goal of one hundred million foreign tourists per year by 2021.
Now that U.S. airlines have secured antitrust immunity, industry consolidation and concomitantly rising airfares and ancillary fees, and are achieving record unprecedented profits, some carriers shamelessly seek to close off U.S. markets to competition from foreign carriers. We appeal to you to reject this proposal, which would harm consumers, local economies and much needed middle-class job growth.
Indeed, if U.S. airlines continue to seek closed markets and commercial protectionism through changes to Open Skies agreements, we urge you to remind them that their valuable antitrust immunity will be at risk. These alliances have been a welcome development in the marketplace. However, their existence is predicated on Open Skies and open markets. If the carriers seek to change that bargain, the U.S. needs to reconsider its policy.
Business is soaring under OpenSkies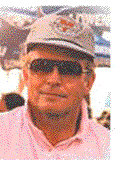 "Your publication has so far been one of the best sources of information on this topic that I've come across." Philip T. Slattery, Economic Section, US Embassy - London.
What positive things has Open Skies brought that has made air travel better for you? Let me count the ways! For one, it urged me to leave my comfortable post with a national travel trade magazine and venture into the unknown by launching a new publishing group that stretches from North America's West Coast - to New York - to Africa. The most visible example is at our own airport - YVR , which unfolded like a new flower at the same time we started Air Highways Magazine and designed its first popular Supermap. There are many stories, but first, here's an update from Transport Canada:
For business travelers and tourists alike, traveling between Canada and the United States has never been so easy. Under the Canada, United States "Open Skies" agreement, the number of direct flights between the two countries has grown by leaps and bounds.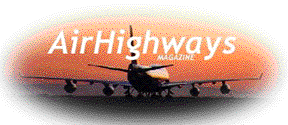 Signed in 1995, the agreement enables virtually unrestricted access to carriers from both countries on trans border routes. With complete access to Montreal and Vancouver implemented in 1997 and to Toronto in 1998, travelers now have convenient and affordable links to all major North American destinations.
In addition to Open Skies, air travelers benefit from seamless, in transit pre-clearance technology that speeds them through customs; code-sharing agreements that better integrate trans border and international networks; and electronic ticketing that save consumers time in arranging their flights.
Open Skies is a major component of Canada's comprehensive air transportation strategy. Under this strategy, deregulation, commercialization and privatization have allowed airlines to be more responsive and flexible in providing competitive pricing, routing and services.
How the Journal of Open Skies got its start ...
By Jerry W. Bird, Editor
Air Highways, the Journal of Open Skies was launched on the eve of the signing of this historic document by the leaders of Canada and the USA. Since those formative days, we have never had cause to regret the course we took in working so closely with airport operators in our own area and beyond. In addition to Air Highways Magazine, this concept led to other publications such as Wingspan for Abbotsford Airport, and Island Skies for Nanaimo Airport, and a very successful magazine for the Africa Travel Association of New York. Open Skies has been good to us, and we expect 2001 to be a breakthrough year in international distribution, as we launch a Road Show of North America, visiting Airport Managers in many states and provinces.
From our 2001 edition:
Canada's National Airport Policy coupled with an historic Open Skies Air Agreement, laid the groundwork for a revolution in general aviation and passenger travel. It came with a rush in the late 90s, changing the face and pace of aviation and travel in Canada forever. For example Abbotsford Airport 40 miles east of Vancouver International (YVR) , was used only as a standby in case of fog. Today its management has much reason to do some California Dreaming. Since one can now fly Canada wide from Abbotsford via WestJet and Canada 3000, why not charters to Los Angeles, Las Vegas, Mexico or Europe? Such ideas were merely pipe dreams prior to 1997. Dream on!
We began researching "Open Skies" as the basis for an informative, high quality magazine long before the Open Skies pact was signed. In fact, we originated an editorial series in Canadian Traveler Magazine on that very topic in the mid 90s, and published some articles in a Seattle Newspaper. Through various twists and turns, the idea blossomed into our own magazine the Air Highway Journal of Open Skies.
In 1996, seeking a solid distribution base, we encouraged over 30 British Columbia airports, heliports and several seaplane bases to provide full distribution. This included copies inside the terminal, at airline check out counters and other strategic locations, supervised by the Airport Manager. Passengers could read us in-flight and learn about new travel destinations. We also hosted forums and conferences linking airport traffic with the Cruise Industry. Top speakers expounded on that key topic.
To reach North America's travel/tourism industry and corporate travelers, the magazine became front and center at IATA, ASTA, ACTA, PATA, APEC '97 Summit, American Travel Market, Aerospace North America and many other events. For impact at newsstands, Air Highways is designed for a year's shelf life. Each issue is a keeper; an upscale, adult travel-business magazine designed to be read at airports and in flight.
More to Explore
Open Skies Page 1: Dave Frank's Report
Open Skies Page 3: Dave Frank on Air Cargo

Key Industry Associations
Aviation : BCAC-INAC -WAA -AIBC-CBAA
Travel ABA- ACTA - ASTA- ARTA- ATA - BCYHA- COTA- PATA -WTO
Others: UBCM - Volunteers. [Top of page]