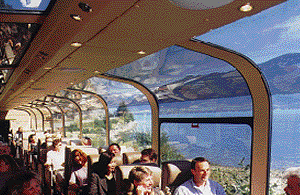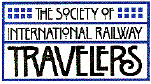 The Society of International Railway Travelers have members all over the world, and we publish our newsletter, The International Railway Traveler, 12 times yearly. Our 12 contributing editors live around the globe, writing wonderful stories about rail journeys. Membership is quite reasonable. And we organize great rail-based journeys on all the world's greatest trains, both grand and humble. We do this for individuals and groups, and we would, of course, love to be mentioned on your web site to expand our reach.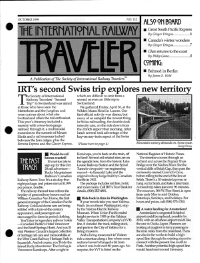 ....We do not represent any particular rail company. Instead, we search out the best, and evaluate them in our newsletter, and then plan trips around them. We do not book our members on any rail experiences we have not evaluated.
Also, we don't take advertising. Our newsletter was one of the first to promote the Rocky Mountaineer, for example.
Anyway, we welcome you to see our site. I loved yours! Very interesting and upbeat, and makes me want to hop on a train!
Please do visit us if you come to Kentucky and we welcome you to see our web site: www.irtsociety.com. We have some rather exclusive and cool opportunities. One of them: we have partnered with the Royal Canadian Pacific to create the Royal Derby Train - Minneapolis-Louisville and return for the Kentucky Derby. We have one double cabin left. It is a fabulous itinerary and great seats at the Derby!
Best wishes.
Eleanor Flagler Hardy
President
Society of International Railway Travelers
1810 Sils Ave. Suite 306-B
Louisville, KY 40205. USA
Phone: 502-454-0277, Fax: 502-458-2250
web site: www.irtsociety.com