Theatre Under the Stars
to feature "Can Can" and "Big" at Malkin Bowl, Stanley Park, Mid July to Mid August. Order tickets early.

Bard On the Beach
Shakespearean Festival, Vanier Park, Vancouver
June 2 through September 25, 2005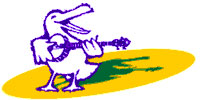 The Vancouver Folk Music Festival
Jericho Beach Park, July 15, 16 & 17, 2005
Tickets: $90 for Early Bird Weekend Pass until March 31, $100 April 1 to June 18 through the Festival office at 604.602.9798 or 800.883.3655 and online at www.thefestival.bc.ca
Buy Before April 1 and Get Your 2005 Vancouver Folk Music Festival Early Bird Tickets at the 2004 Prices
Vancouver Folk Music Festival is making 2005 Early Bird Tickets available at the 2004 prices through to Thurday, March 31. On April 1 ticket prices will go up the the 2005 rates, a modest increase made necessary by the rising costs of presenting Vancouver's most popular outdoor summertime musical event
Musicians, singers and songwriters from around the world and across the street will gather at beautiful Jericho Beach Park July 15 - 17, 2005 for Vancouver's 28th annual celebration of traditional and contemporary folk and roots music.
The Vancouver Folk Music Festival has established itself as a major event on the world folk and roots music circuit. This summer celebration challenges audiences to expand their understanding and appreciation of what 'folk' can mean in a global context, brings attention to exciting young artists who are pushing the boundaries, honours the elders of the tradition, and creates new forums for experimentation, improvisation and education.
The Vancouver Folk Music Festival features more than 70 hours of non-stop music on eight outdoor stages -- three evenings of mainstage concerts and two full days of performances and workshops throughout the park.
Other Festival attractions include a Food Area with vendors serving up foods from around the world, an Artists' Marketplace featuring the unique works of local artisans and craftspeople, and a Little Folks area with special entertainment for the youngsters.
All of this takes place in one of the most spectacular outdoor settings imaginable, Jericho Beach Park, amidst groves of pine and cedar trees and against a backdrop of the beautiful coast mountains rising above a modern city skyline.
Special programming features and events during the Festival Week bring the Festival and its guest artists out into the community. The Collaboratory brings artists together from different traditions for several days prior to the Festival Weekend to enable them to spark one another's creativity and imagine the unimaginable. Lively Up Yourself, a series of workshops at The Roundhouse Community Centre gives young local aspiring musicians an opportunity to learn from the best. And The Vancouver Folk Music Festival on Granville Island presents a taste of each year's Festival with a series of free outdoor noon-hour performances on the Market Stage, at Vancouver's internationally renowned Granville Island Public Market.
The appearance of many Festival guest artists at other venues around town in the days before and after the Festival Weekend create a unique city-wide folk and roots celebration.
Early Bird Weekend Tickets are $90 until March 31 and $100 from April 1 to June 18 and are available through the Festival office at 604.602.9798 or 800.883.3655 and online at www.thefestival.bc.ca.
The Vancouver Folk Music Festival is a world of music on the beach for one magic weekend every summer. We'll see you in the Park!
Contact
Kevin Dale McKeown
Marketing & Communications Manager
604.688.2478