X-Sender: jenb@mel.intrepidtravel.com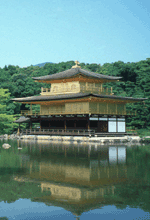 Camping in Japan!




Japan is an extraordinary land, home to sumo wrestling, geishas, karaoke and onsens! This magnificent nation is one of Asia's most fascinating destinations, but also its most expensive. Intrepid has found a way to experience the best of Japan without the costs that would usually deter potential travellers… camping! Many would not believe there is any room in Japan to pitch a tent but Intrepid has discovered that Japan is home to some of the most beautiful national parks in the world.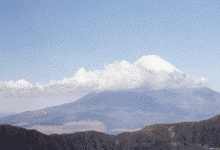 "xWhoever said Japan was expensive hasn't been there with us! " says Jayde Kincaid, Intrepid's Operation Manager for Japan. Departing on 20th June 2003, and costing only CA$1650 (land only, excluding JR pass), Intrepid's newest 14 day exploratory adventure begins at a traditional guesthouse in Tokyo, the dynamic modern hub of an ancient land. The trip then makes its way into the Japanese countryside. The first campsite is a lovely retreat on Lake Chuzenji in Nikko National Park, a sacred site since the middle of the 8th century, and the perfect place for outdoor activities such as boating, cycling, fishing and hiking.
Travellers on the Japan Camping adventure will also camp by the stunning Lake Asino-ko, hopefully before a postcard view of Mt. Fuji looming in the distance. Here, they can bathe in the famous outdoor onsens - time to shed those inhibitions as no swimsuits are allowed! Another great spot in the depths of Japan's Northern Alps, is the mountain retreat of Kamikochi, an area famous for its stunning views and wonderful walking routes. The Iya Valley on Shikoku Island is considered to be one of Japan's 'hidden regions', reached via a 1000 meter gorge. This remote and picturesque valley is an ideal place to relax and explore Japan's wilderness with the campsite nestling on the river's edge. Tents are also the way to go on Miyajima Island near Hiroshima. The island was once off limits to commoners and is now home to the famous 'floating' Torii gate and the grand Itsukushima - jinja Shrine.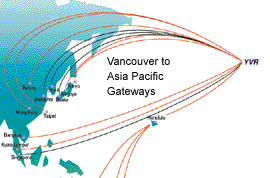 The trip concludes at a local guesthouse in Kyoto, once the Imperial capital of Japan and one of the most beautiful cities in the country. Majestic Imperial palaces, exotic Zen gardens, serene Buddhist temples and Gion's immaculate geisha girls are interspersed with the sights and sounds of the modern era. The Nijo Castle, housing a unique 'nightingale' security floor that squeaks when you walk upon it, is an absolute must.
For those of you who have always wanted to visit Japan but never thought you could afford it, now is your chance! For more information, visit www.intrepidtravel.com/JEC
_________________________________________________
For more information, please contact:
Jacquie Burnside Jen Bird
Vice President, Intrepid USA International Marketing Manager
jacquib@intrepidtravel.com jenb@intrepidtravel.com
Tel: +1 310 944 3900 Tel: +61 3 9473 2616
Fax: +1 310 944 3911 Fax: +61 3 9473 4426
Real Life Experiences
Travel for people who want to leave their world behind