Aviation Hubs Report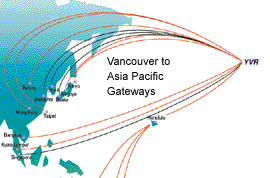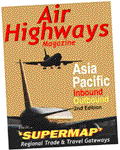 The Asia Miles Travel Reward Programme announced the addition of another important partner, Asiana Airlines, based in Korea and one of the fastest growing international airlines.
PATA's Strategic Information Centre announces the release of its latest specialist report, The Development and Future of Aviation Hubs in Asia. The 80-page report, researched and written by Mr. James P. Reinnoldt of Axess Asia, describes and analyses the rise of hub phenomena and looks at who benefits, who loses, best case examples of aviation hubs, the impact of aviation technology on hub strategy and the drivers and barriers behind future growth of hubs in Asia.
"The study aims to be a one-stop reference manual on the subject and should be of great use to airline strategists, investors, national tourism organisations and academic institutions," says Mr. Reinnoldt.
In the report the author analyses why three airports in Asia seem best placed to be "Winners of the Hub Game." He also warns: "The one key factor that is still missing among the markets of Asia, however, is the deregulation of airline competition, routes, capacity and pricing. Until this happens, intra-regional aviation growth will lag that of the markets that have lifted these government controls and have enjoyed strong growth in passenger and freight movements."
The Development and Future of Aviation Hubs in Asia is being published at a time when the battle of the hubs is raging across Asia. Kuala Lumpur and Hong Kong have recently opened high-tech airports. Seoul will open its new aviation hub within two years. Bangkok has big plans. Singapore is already established. However, the picture is complicated by changing technology giving aircraft longer ranges.
Mr. Reinnoldt says: "New aviation routes and longer range aircraft, for example, may very well make an airport obsolete as a key gateway or regional hub. At the same time, similar advances might actually strengthen an airport's position as a hub."
The Development and Future of Aviation Hubs in Asia costs US $100 for PATA members and US$250 for non-members. To order a copy please contact Ms. Khanitha "Pook " Jarukirati at pook@pata.th.com, fax (66-2) 658-2010 or order online at www.pata.org.