Air Highways Security Watch
News Item, Sept. 15, 2001: Security will bring lasting delays The security measures imposed in the wake of this week's terror attacks will have a lasting impact on passengers traveling through the USA's already congested airports. Passengers will have to wait in longer check-in lines, carry more documentation, pass through more rigorous security checks and possibly bring fewer carry-on items aboard.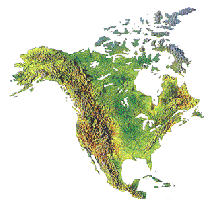 WTO Secretary-General Francesco Frangialli sent a message of sympathy and solidarity to the United States following the attacks, then flew to a meeting of tourism ministers from 11 CIS nations in Bishkek, Kyrgyztstan, where a declaration strongly condemning terrorism was adopted. The 139-member inter-governmental organization is also going ahead with final preparations for its bi-annual General Assembly set to open on 23 September in Seoul with an address by the President of the Republic of Korea Kim Dae-jung, winner of the Nobel Peace Prize in 2000. The meetings will move to Osaka, Japan and be opened by His Imperial Highness the Crown Prince of Japan.

"It is important that an international organization such as ours demonstrates that it has the courage to continue in the face of adversity," said Mr. Frangialli. Delegates to the General Assembly will discuss how the events in the United States will affect world tourism, but WTO analysts agree that the true impact will be hard to determine.
"It is the first time that four aircraft have been hijacked at the same time, it is the first time that all US airports have been shut down and it is the first time that international air traffic has been
thrown into such chaos-so it is very difficult, if not impossible, to
draw conclusions in such unusual circumstances," said the
Secretary-General.
"The magnitude of the tourism crisis will also depend a great deal on
what happens in the weeks to come. If further actions are confined to
a single region of the world, there would be less repercussion," he
added.
Three main factors are currently wreaking havoc on the tourism
industry: lack of consumer confidence in the safety of air travel;
uncertainty about the near future; and weakening of the global economy
in recent months.
"The Gulf Crisis was very different, so we cannot take our evaluation
directly from those years. In this case it is the United States that
is most affected and the United States is the number one tourism power
in terms of international receipts, domestic tourism and international
spending," he said.
"It is true that Americans are worried about travelling, but US
outbound represents only 13% of the world total and experience has
shown that tourists from other big generating markets such as Germany,
the UK and Japan will continue to travel. They may divert their
holidays to different parts of the world that are perceived as safer
or stay closer to home, but they will still travel," he added.
"More significantly, the United States is the largest economy in the
world in terms of GDP, so what happens there has profound consequences
for the economies of the rest of the world," he said. During the first
eight months of 2001, world tourism was on track for an increase of 2.
5-3%, following an extraordinary growth rate of 7.4 per cent in the
millennium year 2000. Barring widespread new developments, 2001 should
still see positive growth for tourism, albeit at a slightly slower
rate of 1.5-2%. Global tourism generated US$476 billion last year.
"Not only are many tourists and business travellers-especially in the
United States-postponing their trips, there are additional costs for
the industry as it increases and improves security," said Mr.
Frangialli. "Tourism businesses are seeing their profits squeezed
between declining activity, the cost of new security measures and the
increasing price of oil."
But he said world markets are over-reacting when it comes to losses
in the share prices of airlines and tourism companies.
"We shouldn't jump to conclusions," Mr. Frangialli said. "We have
learned from experience that the tourism industry recovers very
quickly from adversity."
International air passengers declined during the Gulf War, from 280
million in 1990 to 266 million in 1991, but tourist arrivals crept up
by 1.2% and receipts increased by 2.1%.
"Despite all the conflicts we've had in the world over the past 50
years, there has never been one year that experienced a decline in
tourism," said Mr. Frangialli.
WTO is also preparing to celebrate World Tourism Day on 27 September.
The host of this year's celebration is Iran and the theme is Tourism:
a Tool for Peace and Dialogue among Civilizations-a focus now more
necessary and appropriate than ever.
For more information, please contact:
Deborah Luhrman / Alla Peressolova
WTO Press and Communications
Tel. (34) 91-567-8100
Fax (34) 91-567-8218
Email: comm@world-tourism.org
Internet: www.world-tourism.org
Check Current Status at American Airports
Where are you flying to and from?