---
Recreational Vehicles:
Snowbirds 'Scamper' around North America
or take a Fly-Drive Vacation overseas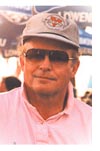 by Jerry W. Bird

If you've every felt the lure of the open road and the freedom to stop anywhere at the drop of a hat by some lake, stream or waterfall, you may be a natural for the RV way of life. Back in the mid 70s, myself and Don Markowsky of Calgary became one of the first teams in Canada to get our feet wet in the rental of recreational vehicles. At the time my agency handled the advertising for one of Canada's foremost RV manufacturers, Prebuilt Industries, builders of 'Scamper' and 'Skipper' trailers, campers and motor homes. Owned by the Merriman family of Lethbridge, Alberta, Prebuilt pioneered the concept of a mobile camper village. It was on several beautiful acres of Kootenay Lake property near Nelson, BC, one of the province's most attractive cities. I thinks the idea would still fly.
If you've got it, flaunt it
We also handled the Mobile Home and RV industry's national public relations account, so it stands to reason we learned a lot about the RV way of life during that fabulous decade. Names like Jim Pattison, Norm Lock, Don and Ron Southern were prominent in the industry at the time, and I joined the action with a gusto, being guest speaker at a variety of events. Before long we hired a full time publicist "Tim Wheeler" (nom de plume), who traveled coast to coast year round, appearing on radio, television and in newspapers large and small. Both of these industries were just feeling their oats so we had plenty of opportunity to launch innovative ideas. One of our account executives, Bill Saviak liked it so much he founded the 'Mobile Canada Show,' which later became his bread and butter.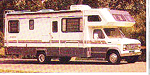 Rules of the game
My friend Don Markowsky was so enamored of the RV business, he became one of the first to recognize and go after the European market, traveling to Germany each year. As a matter of fact, Don is still managing an RV business in Calgary. Having a young family at the time, I quickly joined an RV club and traveled around the country with several models of Scamper; a way of life that's hard to beat, as long as you have patience on the road. There are several tried and true rules to RV'ing, as follows:
Consider a fly/drive program like Don Markowsky arranged for his European clients visiting Western Canada. Check this and other web sites or your travel agency for airlines, cruise lines and tour packages.
Have the right traveling companions, since compatibility is essential. Get the group together at least once, and plan ahead. That's what's so great about membership in a travel club.
When renting, choose your motor home carefully, insisting on a unit that is no older than three years.
Today over 600,000 people own Recreational Vehicles in Canada alone. They are mostly 50 plus empty nesters, and being 'Snowbirds' their favorite destination is Florida. The average trip is a one month getaway, and most (over 80%) do it on the spur of the moment.
For more on recreational vehicles visit http://www.go-rving-canada.ca/
If you have enjoyed an RV experience lately or at some time past, please write: airhwy@dowco.com