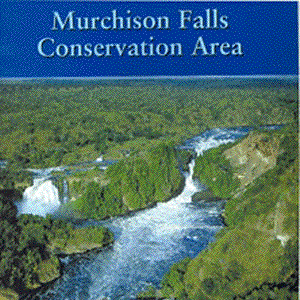 Day 1:On arrival in Entebbe, met by Asyanut Safaris welcome team, transfer to the Hotel Africana or Holiday and later be briefed by the your driver guide of Asyanut.
Day 2:Embark on your Journey to Murchison Falls National Park (MFNP). In our 4x4 vehicles tailored for your comfort. MFNP is the largest Park in Uganda covering 3,480 sq km. Found here is the magnificent Murchison Falls, Lions, Elephants, giraffe, Buffalos and countless antelopes. Spend the night at Paraa Safari Lodge. After settling into your accommodation, you will visit the top of the Murchison Falls where you will see the Nile River as it gushes through a narrow crevice and falls over a height of 40M into the spectacular Murchison Falls, take a cruise to the bottom of the falls and Dinner.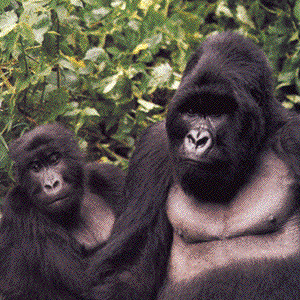 Day 3: Wake up to the amazing sounds of birds and animals in the open air, which will bringing you to the
realization that you are at the mighty Murchison Falls an experience to remember always. Some of the
animals you will see today include: Giraffe, elephant, lion, buffalo, crocodile and countless antelope and
birds seen at close range. A binoculars is an added advantage. Full Board
Day 4:Depart MFNP on another journey, to the spectacular Queen Elizabeth National Park (QENP) stay at
Mweya Safari Lodge. A picnic lunch on the way and an opportunity to enjoy spectacular views of animals,
birds and Ugandan country side of Uganda arrive the QENP in the evening and retire to your
accommodation.
Day 5:QENP offers a typical African Safari experience as you will discover during your early morning
game drive and later the boat rides which takes place after your lunch. During both expeditions, you will be
able to view the various animal and bird species on the Kazinga channel. Not to be missed is the shoebill,
black bee-eater 11 species of king fisher and others Falcons. Return for dinner and overnight rest.
Day 6:Depart QENP, enroute to Bwindi Impenetrable Forest National Park.The journey to Bwindi takes a
greater part of the day but with a lunch stop at White Horse Regency Hotel in Kabale town you will drive
through the Kigezi Highlands named "The Switzerland of Africa" arriving the Park in the evening.
Overnight and dinner at either the Buhoma homestead, or similar.
Day 7:A morning briefing by a ranger guide, before you enter the Gorilla Sanctuary to commence your
encounter with the gorillas. The steeply forested landscape is incredibly dense but crossed by numerous
animal trails allowing access to tourists. Primates in the forest include the endangered mountain gorilla, rare
golden monkey, others include; buffalo, elephant, black fronted duiker, bushbuck, leopard, giant forest hog
and many others. The park is popular for its fascinating gorillas. The gorilla is a shy and peaceful animal
and the thrill of spending time and observing these gorillas is a rare moving, awesome and exciting
experience. At the end of your eventful day, dinner and overnight rest. Accommodation here includes:
Volcanoes Tented Camp, Buhoma Homestead or Bwindi Forest Rest Camp.
Day 8:After breakfast you will leave the Gorilla Park and head for Kampala arriving later in the day for
dinner and a well deserved night rest Hotel Africana or Holiday Hotel.
Day 9: Today you will take the city tour of Kampala's Historical sites a city that spreads over seven hills.
The places to be visited include: - the Kasubi tombs which are the traditional burial grounds of the Buganda
kings, Namirembe and Rubaga cathedrals, the Namugongo martyrs shrine (famous for the execution of
Christians in 1886 by the Kabaka of Buganda), Kabaka's man made lake, Makerere University, the only
Bahai Temple in Africa famous for its architectural design, Kibuli Mosque, Back packers camping site and
the Uganda Museum, Kampala Taxi Park famous for its organized chaos and the Nakasero market for its
fresh fruits. Overnight at Hotel Africana or Holiday Hotel.
Day 10:This day has a free program and you may choose from a selection of activities i.e. a trip to Jinja to
Raft (at an additional cost charged by the provider) or a walk around the city and experience Kampala freely,
do some shopping or simply relax in your hotel before your evening flight. Our drivers will be at your
disposal for any required movements. Afternoon transfer to the airport via the Wild life education centre
(this visit can be done at the start of the safari). Here you will see many of the animals and birds some of
which you may or may not have seen during the expedition.
At Asyanut, we believe that our clients walk in as customers and leave as friends….we will then say in Africa "kwaheri Rafiki"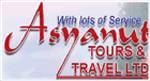 COST FOR THIS SAFARI
UG 16: 10 Days / 9 Nights
Bwindi Impenetrable Forest National Park (for Gorillas), Queen Elizabeth National Park, Kibale Forest National Park and Murchison Falls National Park.
Tour Price Medium Class Safari
USD $2,495 per person for a minimum of 2 persons sharing
USD $2,079 per person for a minimum of 4 persons sharing
USD $1,837 per person for a minimum of 6-8 people on safari
USD $1,646 per person for a minimum of 10-15 people on safari
USD $175 per person for Single Room Supplement
Budget Safari
USD $2,133 per person for a minimum of 2 persons sharing
USD $1,851 per person for a minimum of 4 persons sharing
USD $1,654 per person for a minimum of 6-8 people on safari
USD $1,481 per person for a minimum of 10-15 people on safari
USD $175 per person for Single Room Supplement
Includes:
Gorilla permits, Driver/Guide allowance, Park entrance fee, Accommodation, Ferry crossing for Murchison Falls, Chimps permits in Kibale, Game drives, and Meals
Note: All extras directed to the clients
Any additional activity in Uganda example
1. Bulago Islands USD $325 (Applicable to all long and short trips as Supplement 2nights)
Includes: accommodation, boat transport, visit Ngamba Islands, meals and Nature walk.
2. Jinja white water rafting is USD $95
Includes: meals, 1 day Rafting, and no accommodation
NB The above prices are subject to change without notice but if in doubt please contact us on
sales@asyanuttours-safaris.com or info@asyanuttours-safaris.com