---
Fishing Adventures in the Waterways and Coastal Regions of North America
Material for this section on sports and commercial fishing is currently being transferred from our magazine's archives and will be ready to view shortly. Currently n this page are some of our marine tourism links (left) and information on marine resorts on the North Pacific and Inside Passage to Alaska.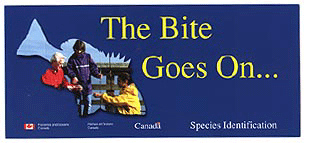 Fishing in Northern Saskatchewan
While the tumbleweed blow across grassy plains and an ocean of golden grain bows to the wind, a few hundred miles north there is water, water, everywhere. Some experts claim that 100,000 lakes dot the face of Saskatchewan. Over half contain fish - and 90 percent of those have never been fished. With 68 species hatching every year, small wonder our forefathers kept a spare canoe in the driveway. (from the Yellowhead Story)

Bella Coola, Discovery Coast and Shearwater Marine Resort by Jerry W. Bird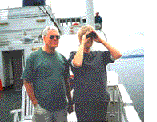 On landing at Port Hardy Airport via Pacific Coastal Airlines, we were greeted by Mayor Russ Hellburg, whose pet topic was the new North Coast Trail via Cape Scott, a challenging hike that's sure to attract world attention. It will feature two parallel trails; one near the ocean, and an inland trail for horseback and

biking. Some say this route will be a step above the popular West Coast Trail, offering year round facilities for overnight stops. We then discussed BC Ferries, having heard glowing reports about a new car ferry route. BC Ferries' past President Frank Rhodes, was a key speaker at our 1997 Tourism Conference. His presentation on the Discovery Coast Route was the clincher. And what a pleasure it turned out to be. Photo right: Fishing at Shearwater near Bella Bella.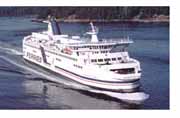 Discovery Coast Ferry:
Port Hardy to Bella Coola
While most ferry trips are considered a point (A) to (B) affair ; an extension of the regular highway; this route is truly a pocket cruise! After a relaxing stay at Donna Gault's Port Hardy Airport Inn, we took the limo to BC Ferries Terminal for a much anticipated trip to the "Discovery Coast." Better known as BC's Central Coast, it's also one of the province's best kept secrets. We sailed in the wake of famous sea captains and ended our week at Bella Coola, where in 1793 Alexander MacKenzie, became Canada's first explorer to reach the Pacific from overland. Ports of call include a deserted salmon cannery at Namu, Bella Bella, Ocean Falls, Klemtu and Bella Coola. Bring your car if you plan to carry on by highway to the Chilcotin lake country and Cariboo. (continued)
| | |
| --- | --- |
| | |
| adventures | air shows |
| | |
| events | rivers |
| | |
| shopping | hotels |
| | |
| montréal | train travel |
| | |
| fishing | seaplanes |
| | |