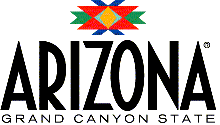 Eight Greater Phoenix Resorts Listed Among Top 75 North American Properties in Conde Nast Readers' Choice Awards

Phoenix Area Boasts More Top Resorts Than Any Other Metro Area in North America
The Phoenician Resort & Spa ranked #3, The CopperWynd Resort & Club ranked #29, The Four Seasons Scottsdale at Troon North ranked #35, The Boulders Resort & Spa ranked #40, the Royal Palms Resort & Spa ranked #49, the Sanctuary on Camelback Mountain ranked #52, the JW Marriott Desert Ridge Resort tied at rank #73 with the Fairmont Scottsdale Princess. Also listed among the Top 75 Resorts is the Enchantment Resort in Sedona, one hour north of Phoenix, which was ranked #19.
The 2003 Readers' Choice Awards, which appears in the November 2003 issue of Conde Nast Traveler, was compiled from more than 32,000 selected reader responses. Resorts were evaluated on five essential characteristics: rooms, service, food/dining, location, overall design and activities/facilities.
The selection of eight highly regarded resorts is a further indication that the Greater Phoenix area has evolved into a premier top-tier destination for both leisure and meetings travelers. With the frequency of flights and low fare options into Sky Harbor International Airport, the region is preparing for a strong visitor showing this winter season. "National and international marketing programs developed by destination marketing organizations like ours, on behalf of Greater Phoenix, has raised awareness of the area as a premier resort destination with top spas, championship golf, shopping, culture and cuisine," said Doug MacKenzie, director of communications for the Greater Phoenix CVB. "This, in turn, generates additional economic impact for the region."
More than 13 million people visit Greater Phoenix each year, contributing more than $6 billion directly to the area's economy. Tourism in Greater Phoenix also accounts for approximately 225,000 jobs. For more information, please contact Stacy Reading at the Greater Phoenix
Convention & Visitors Bureau at (602) 452-6252 or click to www.visitphoenix.com.
http://www.newscom.com/cgi-bin/prnh/20030430/GPCVBLOGO )
SOURCE Greater Phoenix Convention & Visitors Bureau
Stacy Reading of the Greater Phoenix Convention & Visitors Bureau,
+1-602-452-6252, sreading@visitphoenix.com/
Snowbirds Take Note
Read about Warm Weather "Escape the Winter" Vacations and the Airlines that get you there. Air Highways Magazine profiles Travel Agents and Tour companies in our Awards Program. Destinations include the Dixie States, Florida, Louisiana and the Great Southwest, the Caribbean, Mexico, South America, and Africa. And who knows Africa better than Muguette Goufrani, who has lived in West Africa, Tunisia and Morocco, working with Air Afrique, Royal Air Maroc, Matson Cruise Lines and others.