Europe's Seamless Air Rail Connections
by Jerry W. Bird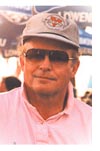 Oh, how I wish we had this type of seamless air rail connection in Canada!. Last spring's rail trip to Paris began shortly after we landed at London's Heathrow Airport. One of the conveniences of traveling in Europe is how major airports like Heathrow are so well integrated with rail transportation in one "seamless, " user friendly operation. Next time I go there by train, however, I vow to take a lot less luggage (we had seven pieces left over from our Africa trip) which made it a struggle whenever we changed from one method of conveyance to another. It was like being back in the CNR freight sheds in Edmonton lugging heavy cargo, but at that time I was getting paid for the job. Nevertheless the staff in each case was helpful in helping us locate carts and dollies.
Connections were a snap! In what seemed like no time at all, after rumbling through London's suburbs and the lush, green English countryside... More->->
German tourists roam everywhere
High incomes, long vacations make roaming travel possible EIN GEDI, Israel - The Dead Sea simmers in the midday haze, its glassy surface barely stirring. The place is deserted. War has chased everyone away. Everyone except two sisters from Hanover, Germany, who are here for their eczema. This year 700 million tourists will hit the world's wonders, beaches and resort buffets. Why do they all seem to be Germans. More->

Lufthansa First Class Terminal Opens Up New Dimension and Exclusive Services
Lufthansa will offer its First Class passengers a new dimension in travel as of December 1, 2004. The exclusive service starts on the ground in Frankfurt, in the newly-built First Class terminal or in the new First Class lounges. In the premium travel segment, Lufthansa is setting new international standards. Concierge services, l imousine-transfer direct to the aircraft, an exclusive ambience with gourmet catering and personal attention for guests from arrival at the airport right through to take-off are the special features of the service.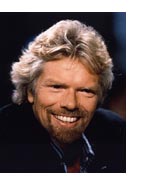 Virgin Atlantic London to Toronto
Sir Richard Branson, Chairman of Virgin Atlantic Airways has announced that the airline will launch nonstop scheduled services between London and Toronto from the summer of 2001. Speaking in Toronto, the Chairman said: "It's long been my ambition to fly to Toronto, and I am thrilled to be able to announce our plans to launch a daily service between London, Gatwick and Toronto from next summer. "London-Toronto is a hugely popular route and completes Virgin's presence on all top ten longhaul routes out of London. We estimate that the Virgin Atlantic service will provide an annual economic benefit to Toronto to of more than $200 million Canadian in increased jobs, trade and tourism. ! look forward to announcing some competitive fares in the New Year, but the biggest difference passengers on this route will notice is the superior quality of our product. All our passengers will enjoy their own seat back TV screen, with a choice of up to 41 channels of films, drama, sports and games. The business passenger will enjoy a range of innovations, including complimentary limousines at both ends of each journey, stand up bars in the Upper Class cabin and in-flight manicures and massages."
Accommodation Services in Europe
A popular site to locate quality accommodation at a favorable price is http://www.prague-hotel.co.uk

Africa Travel Magazine site reaches travelers and vacationers flying to Africa from North America and return, with stopovers in Europe. Of equal importance is African business and government travel to Europe and North America (via Europe) for trade shows, training courses, investments etc.
Air Highways and BCScene/ WorldScene have worldwide appeal, but are read most in the USA and Canada. This page will focus on specific destinations in Europe, specific trade shows and events. Jointly these sites generate over 30,000 hits daily
AIR HIGHWAYS Travel Magazine http://www.airhighways.com/home.htm
AFRICA TRAVEL Magazine http://www.africa-ata.org/bulletins.htm
BC SCENE TRAVEL BUSINESS Magazine http://www.bcscene.com/home.htm
More European connections
Hotels in London and the United Kingdom: Every hotel is presented with pictures, attractive rates, facilities and descriptions. It's search facility will help you make your choice easily and with no hassle.
http://www.about-london-hotels.co.uk/
Hotel reservations service in Amsterdam:
Check this comprehensive Website for The Netherlands. :
http://holland.amsterdam.sunscale.com/