USA Southwest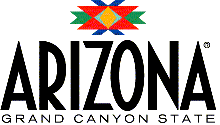 Eight Greater Phoenix Resorts Listed Among Top 75 North American Properties in Conde Nast Readers' Choice Awards

Phoenix Area Boasts More Top Resorts Than Any Other Metro Area in North America. The Phoenician Resort & Spa ranked #3, The CopperWynd Resort & Club ranked #29, The Four Seasons Scottsdale at Troon North ranked #35, The Boulders Resort & Spa ranked #40, the Royal Palms Resort & Spa ranked #49, the Sanctuary on Camelback Mountain ranked #52, the JW Marriott Desert Ridge Resort tied at rank #73 with the Fairmont Scottsdale Princess. Also listed among the Top 75 Resorts is the Enchantment Resort in Sedona, one hour north of Phoenix, which was ranked #19.
The 2003 Readers' Choice Awards, which appears in the November 2003 issue of Conde Nast Traveler, was compiled from more than 32,000 selected reader responses. Resorts were evaluated on five essential characteristics: rooms, service, food/dining, location, overall design and activities/facilities. (continued
Texas: Fun-Filled Family Destination


Horseback riding, city tours in historic trolleys, roller coaster rides, beach-combing, resort family getaways or an adventurous road trip are just some of the activities that families can enjoy on a summer vacation to Texas. With plenty to see and do for family visitors of all ages, area attractions and special packages help parents provide their young ones with days of fun-filled summer adventures throughout the Lone Star State. (details)
Nevada Calling ...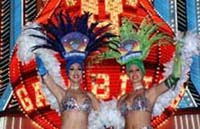 Watch for more photos and features on Las Vegas, NV, America's grand and glitzy desert playground, as Air Highways Magazine and its media affiliates organize, conduct and facilitate a new series of "Hands -Across -the -Border tours to U.S. and Canadian destinations. Let's prove that Open Skies is a reality. Some tours will tie-in with special events, sports playoff series, Anniversaries and Festivals.
Combine Your 'Alaska Flight' and a Pacific Coast
or Yukon River Cruise with a Railtour
Take a scenic trip from Anchorage to Fairbanks aboard the Alaska Railroad. Here is a welcoming message to our worldwide readers and viewers from the railway's management. (details) )
Air Highways to California's Inland Empire
We met the folks from the Inland Empire at the Com-Dex Trade Show in Vancouver, and were impressed by their program. For that reason we invite you to contact them for further information, The following is an excerpt from material they sent to our Info Desk
: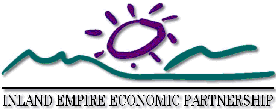 From wildlife to nightlife, the Inland Empire has it all. And if you're looking for adventure, look no further. The Inland Empire Tourism Council is pleased to offer this directory of opportunities for fun and adventure in Southern California's Inland Empire: The Inland Empire has a varied landscape of chaparral-covered deserts, mile-high apple ordchards, snow-cap
Perfect settings for adventure.
The San Bernardino National Forest offers endless opportunities for outdoor fun. Cities rich in heritage offer visitors a glimpse of the Victorian era, while Calico Ghost Town preserves the romance of the Old West. You'll find it all here: from a sunrise flight in a hot-air balloon to a hike along the Pacific Crest Tail; from a quiet ride in a horse-drawn carriage to parachuting from a plane. Where else can you water ski on a quiet lake in the morning and skim down snowy ski runs in the afternoon? The sun-kissed Inland Empire gets it all--great weather, tourist attractions, year-round recreation and prize-winning wines. Adventure is always in season here.