,

WILD OUTDOOR ADVENTURE AWAITS
IN NORTHERN CALIFORNIA
Editor's Note: My sisters Rosalie and Sally were born in the Los angeles area, However both chose to move to a charming place on the old Golden Chain HIghway near Sacramento. After several visits during which we explored the area in detail, I can see the reason. Diverse Geographical Regions Promise Family Fun and Fresh Air
SACRAMENTO: With a renewed emphasis on staying active and getting back to the great outdoors, more families are planning their summer vacations around Northern California's diverse array of adventure activities. "You name it, Northern California has it in the summer," said Caroline Beteta, executive director of the California Travel and Tourism Commission. "Swimming, canoeing, sea kayaking, water skiing, rock climbing, camping, hiking, fishing, mountain biking, horseback riding, and even snow skiing are all available for families who want an active outdoor vacation."
With six diverse regions, families can try a new outdoor activity or perfect one they already enjoy. Here are a few places where families can make sure their time in Northern California is chock full of exciting outdoor activities for everyone: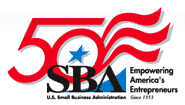 Shasta Cascade Region
Note: This is one of our favorites at Air Highways Magazine. One of the most unusual and pleasurable over night stays was at Railroad Park, near Mount Shasta.
The Shasta Cascade region encompasses the northeastern corner of California. Hike, mountain bike or horseback ride along the 30-mile Bizz Johnson National Recreation Trail, which links the communities of Susanville and Westwood. If your family's idea of summer fun includes plenty of time in the water, take advantage of the many house-boating opportunities on Shasta Lake. Swimming, fishing, water- and jet-skiing are just a few popular activities. For more information about recreational opportunities in the Shasta Cascade region, contact the Shasta Cascade Wonderland Association at (800) 474-2782 or (530) 365-7500; Web site: www.shastacascade.com
North Coast Region
The North Coast region spans 400 miles of rugged coastline from San Francisco to the Oregon border. Embark on one of the few coastal hiking experiences available in the United States at the Mattole Recreation Site, located at the north end of the King Range National Conservation Area. Not for the faint of heart, this rugged trail provides a rigorous once-in-a-lifetime hiking experience. The recreation site also offers visitors a chance to interact with sea creatures at three tide pools. For more information, contact the Humboldt County Convention and Visitors Bureau at (800) 346-3482 or (707) 443-5097; Web site: www.redwoodvisitor.org
Enjoy swimming, fishing, hiking, camping, and picnicking at the state's largest natural freshwater lake, Clear Lake, located in Lake County. Known as the "Bass Capitol of the World," Clear Lake's fishing, camping, swimming, and hiking will provide unforgettable family memories in a beautiful, tranquil setting. For more information, contact the Lake County Visitor Information Center at (800) 525-3743 or (707) 274-5652; Web site: www.lakecounty.com
Gaze up at some of the world's tallest trees at the Redwood National and State Parks around Crescent City. These trees can grow to be more than 300 feet tall and live to be 2,000 years old. Enjoy backpacking, biking, bird watching, camping, horseback riding, and kayaking down the Smith River. For more information, contact the Crescent City/ Del Norte County Chamber of Commerce at (800) 343-8300 or (707) 464-3174; Web site: www.northerncalifornia.net
San Francisco Bay Area Region
San Francisco: Take in some history while enjoying outdoor adventures at Angel Island State Park. Once a hunting and fishing area for Miwok Indians, Angel Island also has been used as a base for Spanish explorer Juan de Ayala, a cattle ranch, and a United States Army Post. The park now offers camping, mountain biking, hiking, fishing, sailing, and kayaking.
Visit the Ano Nuevo State Reserve and experience the rocky coastline in much the same way as Spanish explorer Sebastian Vizcaino did in the 17th century. A popular place to view sea life such as elephant seals and sea lions, the park also offers families opportunities to fish and hike. For more information about recreation in San Francisco Bay area, contact the San Francisco Convention and Visitors Bureau at (888) 782- 9673 or (415) 391-2000; Web site: www.sfvisitor.org
Central Valley Region
One of the most productive farming regions in the world is rich in agricultural bounty, history, culture, and outdoor adventures as well. Home to the California Delta, this 1,000-mile waterway provides a wide range of activities for families, including fishing, camping, house boating, water skiing, wind surfing, wake boarding, and bird watching. For more information, contact the California Delta Chamber and Visitors Bureau at (209) 367-9840; Web site: www.californiadelta.org
Gold Country Region
Scene of the 1849 Gold Rush, which triggered the largest human migration ever known, this region is filled with quaint towns and a number of cultural and recreational outdoor activities. Take the family gold panning at the Auburn State Recreation Area northeast of Sacramento. Other outdoor activities include hiking, swimming, boating, fishing, camping, mountain biking, horseback riding, motorcycle riding, and whitewater rafting. For more information, contact the Placer County Visitors Council at (866) 752-2371 or (530) 887-2111; Web site: <http://rs6.net/tn.jsp?t=tymyawn6.4xnbyrn6.wl99awn6&p=http%3A%2F%2Fwww.visitplacer.com>www.visitplacer.com
Visit the South Yuba River State Park and check out the longest single-span covered bridge in the world. Located north of Nevada City in the heart of the Gold Country, families also can enjoy wildflower hiking, swimming, fishing, and gold panning. For more information, contact the Nevada City Chamber of Commerce at (800) 655-6569 or (530) 265-2692; Web site: www.nevadacitychamber.com
High Sierra Region
Spanning an area encompassing Lake Tahoe, Mt. Whitney and Mammoth Lakes, this region boasts three of the nation's most treasured national parks. The world-famous Yosemite National Park is home to waterfalls, meadows, and forests of giant sequoia trees. With a long list of outdoor activities that includes stargazing, rock climbing, horseback riding, and mountain biking, Yosemite offers something to peak the interest of every family member. For more information, contact Yosemite National Park at (209) 372-0200; Web site: www.nps.gov/yose
No family outdoor adventure through Northern California would be complete without a visit to Lake Tahoe. Situated on the California-Nevada border, this outdoor recreational area is a must-see for adventure seekers. Lake Tahoe is the largest alpine lake in North America, measuring 12 miles wide by 22 miles long and has a maximum depth of 1,645 feet. Hike, mountain bike and horseback ride along famed national recreation trail, Tahoe Rim Trail. Offering spectacular views of the lake and mountain peaks, the 165-mile trail winds through two states, six counties and three national forests. Other outdoor activities such as golfing, fishing, mountain biking, hot air ballooning, parasailing, kayaking, boating, and jet skiing make Lake Tahoe a vibrant destination during summer months. For more information, contact the Lake Tahoe Visitors Authority at (800) 288-2463 or (530) 544-5050; Web site: www.bluelaketahoe.com or the North Lake Tahoe Resort Association Visitors and Convention Bureau at (888) 434-1262 or (530) 583-3494; Web site:www.mytahoevacation.com
There are many other majestic outdoor recreation destinations in Northern California to make your next family vacation a memorable one. For help planning your California vacation, call California Tourism at (800) 862-2543 or visit - www.visitcalifornia.com and order a FREE California vacation packet