Idaho Wilderness River Outfitters Custom Fishing Expedition on Middle Salmon
Lemhi, ID. Wilderness River Outfitters is offering a special fishing trip to anglers on the Middle Fork of the Salmon beginning September 9-14th. The Salmon is an amazing river and the Middle Forks crystal clear water provides great fishing for cutthroat trout. The 6-day journey is a wonderfully unique trip offering beautiful alpine scenery and great opportunities for hiking. It's a trip especially for those individuals who are willing to go the extra mile for a true fishing and wilderness experience.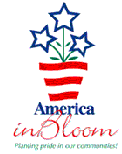 The Middle Fork of the Salmon is an amazing river and a journey along its corridor offers a wide variety of other attractions that makes the trip a spectacular vacation. Its clear, cold waters and the river corridor creates exciting whitewater, pristine wilderness and great fishing for cutthroat trout. The many rapids have made the river famous and it has long been considered one of the premier whitewater rivers in the West. The Middle Fork flows through the heart of the 2.3 million-acre Frank Church Wilderness Area and from its beginning in the mountains, it travels through miles of breathtaking, continually changing scenery. During the excursion guests will paddle through alpine forests of fir and spruce, pass by grassy slopes covered with ponderosa pines and descend approximately 3,000 feet in elevation finally emerging into the rugged granite gorge of Impassable Canyon. The Middle Fork offers technical class III-IV rapids, very clear cold water, camping on scenic timbered bars overlooking the river, many hot springs, hiking, Indian pictographs and wildlife. The river offers guests a true fishing and river wilderness experience that they will always remember for the rapids, spectacular scenery, natural hot springs, and great hiking.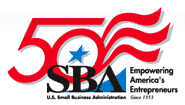 Wilderness River Outfitters is limiting each boat to two anglers so there will be ample room for fishing from the boat. Knowledgeable guides will round out the excursion taking fishermen to the best spots to fish. The 6-day trip begins in Boise, Idaho and ends in Salmon, Idaho. The cost is $1800.00 and includes meals, guides, and river gear, sleeping bags and tents (a $40 discount is available for guests who wish to bring their own sleeping bags and tents). Wilderness River Outfitters provides transportation back to Salmon, Idaho at the end of the trip. Then guests may take a charter flight back to Boise with Salmon Air Taxi.
Wilderness River Outfitters offers the finest in adventurous river trips and the rough and wild country of Idaho's Salmon River offers visitors a special beauty and magic. A trip along its corridor has long been one of Wilderness River Outfitters favorite river excursions and a journey with them is the perfect way to experience it. To get more information about the special fishing trip or to make reservations call 1-800-252-6581, or email wro@wildernessriver.com. or visit their web site at www.wildernessriver.com.
WILDERNESS RIVER OUTFITTERS
CONTACT: JOE OR FRAN TONSIMIERE
TEL: 208-756-3959