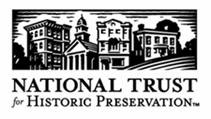 National Trust Promotes Heritage Tourism with Annual List of America's Dozen Distinctive Destinations

Washington, D.C.: From the oldest city under the U.S. flag established on a tropical Caribbean island as a Spanish settlement to chart the New World, to a historic resort community nestled in a beautiful Rocky Mountain valley with links to a rich frontier past, America offers alternative vacation destinations that symbolize an increasing dedication to historic preservation and celebrate the unique heritage of the people and places that established our diverse nation. The National Trust for Historic Preservation, the country's largest private, nonprofit preservation organization, announced today the selection of its 2004 Dozen Distinctive Destinations™, an annual list of unique and lovingly preserved communities in the United States.
"It is encouraging to see communities so committed to the preservation of their historic landmarks, the revitalization of their downtown areas, and the protection of their unique heritage," said National Trust president Richard Moe. "These twelve communities represent a truly distinctive slice of America and are exciting alternatives to the homogenization of many other vacation spots. It is my hope that more American cities and towns will follow the lead of these great destinations in preserving their own spirit of place."
The 2004 list of America's Dozen Distinctive Destinations are:
Astoria, Ore. (pop. 9,800): The oldest U.S. settlement west of the Rockies, Astoria has long been revered by residents and visitors alike for its picture-perfect setting on the Columbia River. This port city provides a bounty of historic sites, natural beauty and great seafood.
Galena, Ill. (pop. 3,600): Rich deposits of lead ore near Galena were the source of many fortunes in the 19th century. Today, spectacular architecture and reminders of eras past are the real treasures in this hilly riverside town that touts down-home charm and plenty to keep visitors busy.
Glenwood Springs, Colo. (pop. 7,700): Snugly nestled in a beautiful valley, this historic resort community serves up a restorative dose of natural hot springs, exciting outdoor activities, eclectic dining and shopping, and evocative links with the Rocky Mountain frontier past.
Guthrie, Okla. (pop. 10,000): Literally born overnight in the epic Oklahoma Land Rush of 1889, Guthrie was Oklahoma's first territorial capitol. Today, this unique and thriving community offers many opportunities for visitors to experience the rough-and-ready spirit of the Wild West.
Lewisburg, W.Va. (pop. 3,600): Civil War history, arts, folklore and natural splendor are plentiful in historic Lewisburg, where visitors can soak up small-town charm while enjoying interesting architecture, sophisticated shops and galleries and a wide range of outdoor adventures.