Une délégation conduite par le Ministre des Transports Amadou Koné et les autorités ivoiriennes, accompagnera Air Côte d'Ivoire à la cérémonie officielle prévue à Toulouse le mardi 25 octobre 2022.A
Air Côte d'Ivoire déploie son plan d'expansion avec le long courrier.
Ce 25 octobre 2022 marque un tournant décisif dans la vie de notre compagnie Air Côte d'Ivoire Officiel qui signe un contrat d'acquisition de deux Airbus A330neo.
Avec cette nouvelle flotte, la Compagnie va desservir l'Europe, le moyen orient et les USA à partir de 2024.
Air Côte d'Ivoire is rolling out its expansion plan with long-haul flights.
October 25th 2022 means a major step forward for Air Côte d'Ivoire in signing an order agreement for two more Airbus A330neo.

With that fleet, the Company will roll out flights to Europe, Middle East and USA from 2024 returns."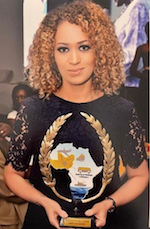 Edith Mala Diop
Passion, perseverance, consistency, motivation, tenacity and particularly self confidence. They are the key to success. Don't let anyone discourage you or tell you that you are not capable. You decide what you can or cannot by you attitude, and your work toward your goals.