---
African Fashion Parade in Tanzania,
Ghana and Ethiopia
By Jerry W. Bird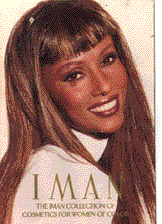 At Arusha's Impala Hotel in Northern Tanzania, ATA's 1st Annual Fashion Show didn't use a bevy of pouty, pencil slim models; ATA members were the stars as they exhibited an eye-popping array of fashion finery. Virtually everyone got into the act. Two well known hoteliers, Roger Kacou and Peter Janssen of Inter-Continental Hotels in Cote d'Ivoire, were front and center, sporting peacock plumage that would be the envy of their peers. Coordinated by Helen Broadus of Venue International Professionals Inc. and emceed by Chief Margaret Fabiyi of Lagos, Nigeria the ATA's first Fashion Show represented a cultural mix of Eastern, Western and Southern African textiles and creations.

Unlike in North America, fashion here in Tanzania and most of the continent is is a universal expression. The African look has no size, height, weight or age barrier; it's literally everyone's domain. Guys ... throw away your drab, boring grays and step into a creation that will make your day and light up your night. As the Gillette jingle used to say, look sharp, feel sharp, be sharp!

Another point in favor of African clothing; it's built for comfort, each piece makes a unique statement and is worn with pride. We've seen hundreds of delegates and guests dressed to the nines, yet like snowflakes, no two outfits are exactly alike. Dressed in her African finery, Elyse White of ATA New York Chapter is belle of the ball; few would believe she turned 90 last year. In Africa, she has found her own "fountain of youth" reflected by an upbeat attitude. In our opinion, Travel and fashion go together like bananas and cream.
Iman Cosmetics: Iman, (above left) daughter of a Somalian diplomat, might be called the Estee Lauder for women of color. Iman distributes her cosmetics in 700 shops in the USA. Now living in London and married to David Bowie, she's rated among the 5 most beautiful women in the world. Iman opened a shop in London and South Africa in 1998. Her products are for women of many races; Asian, Black, Hispanics and Arabs. Iman says that Metis are in fashion and provides products for them. Colored women were always ready to invest in cosmetics, a sector of rapid expansion. What's termed minorities, represents the majority of world population. In the USA, fifty percent of the public will soon be colored, which represents a gigantic purchasing power.
We have to tell to the black women that they are beautiful. I am against products which clear the skin. Colored women sometimes use chemical products and damage their skin. Those products should be controlled by professional dermatologists.
We're not the only journalists to realize the outstanding potential for African fashion in the new millennium; Afrique Magazine devoted several pages to Seidnaly Alphadi, whose African inspired creations are taking Paris and other European centers by storm. This exposure has spawned a growing market for his label in Africa itself. Born in Timbuktu, Alphadi is one of today's leading edge fashion designers. The "Upbeat African look" is not limited to evening wear or special events, it's expressed in a variety of ways. For instance our photo of delegates on safari makes its own point -- you can look your best on the desert or Savannah, just as you can at a convention or cocktail party.
Fashions in the Air: Next on our agenda are the various uniform styles worn by airline flight personnel. Photo: Flight crew uniforms will also be included with our regular profile of air carriers on this web site, and in Africa Travel Magazine.
Iris McCallum of Regional Air in Arusha, wore her unique African aviator/ safari wardrobe, as she flew us over the Ngorongoro crater and Rift Valley in Northern Tanzania last spring (that's another story). Convinced that Africa Travel Magazine's readers and the thousands who surf our "Upbeat Africa Website," will enjoy this timely topic, we're inviting creative clothing designers, jewelers and cosmetics firms in various parts of the continent to contact us. As the proof of the pudding -- African wear has been a routine with us at home for years. It's a reminder of the wide smiles, upbeat attitudes and the lasting friendships we enjoy. Like the pace and lifestyle of Africa itself ... it just feels good. Kente cloth from famous Ashante weavers, and other African Textiles are featured in our magazine and will soon be available in our Shopping Section. There's more to come from the world of African fashions and lifestyles of the new, upbeat Africa. Click for Africa Travel Magazine's exclusive web site!

..Hon. Michael A. Gizo speaks on: "Building Bridges
/between Emerging and Developed Economies."