Air Highways and Africa Travel Magazine invite you to Canada's Largest Outdoor Adventure & Travel Marketplace

Photo: Western band plays for our visitors at our exhibit in Calgary 2004

The Advil Outdoor Adventure Show offers an incredible outdoor adventure and travel marketplace! Explore the best outdoor gear and travel experiences, with over 300 exhibitors, all under one roof! Select a show feature below for more information or click here for a show overview.
Show Overview: Don't miss Canada's LARGEST show dedicated to adventure sports and travel! Over 300 exhibitors, featuring everything from Mountain Biking, to Kayaking, Canoeing, Hiking, Camping, Scuba, Adventure Travel, Clothing & Gear, Outdoor Getaways, and MUCH MUCH MORE!
The Mazda Canoe & Kayak Expo: Canada's newest and largest event dedicated to the paddle sports industry, is a one-stop source for everything to do with paddle sports, including manufacturer & retailers of paddle gear & accessories, as well as tour operators, and amazing destinations & resorts!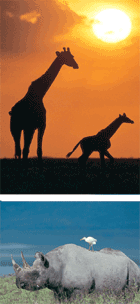 Adventure Travel Pavilion: Don't miss this ultimate adventure travel marketplace! Pack your bags and come in search of your next memorable adventure travel or vacation getaway! This pavilion offers the best selection of wilderness expeditions, nature hikes, eco-tours, cultural journeys, safaris, bike & kayak tours, travel gear, and much much more!
Scuba World is Canada's largest showcase of dive gear, training, and underwater destinations! Unforgettable scuba adventure destinations from domestic weekend getaways to exotic international hotspots! Dive Shops, Diving Education programs, and Tour Operators,
Special Guest Appearances: The Outdoor Adventure Show is pleased to bring industry experts, celebrity guests, and special films.

These events attracted Canada's most active and affluent travel enthusiasts. Join over 250 exhibitors, including the industry leaders at this proven event. More information to come. We will be including information on the Adventure Travel Pavilion at the Outdoor Adventure Shows, Vancouver, Toronto and Calgary!
Some noteworthy exhibitors include the Adventure Travel Company, Westcan Treks, Adventures Abroad, The Adventure Centre, Edsa African Safaris, Somak Safaris, Adventures Incorporated, Crossing Latitudes, Sea Kayak Adventures, Tourism Malaysia, Spain Tourism, Ireland/Britain Tourism, Manu Expeditions from Peru, Brazil, Worldwide Ecolodges...and MANY MORE! airhwy@dowco.com.

ATA Canada Cross Country Caravan
Watch for more details on the Cross Country Caravan starting this coming summer in Vancouver and covering events in selected communities, conducting media events and introducing Africa Tourism and Culture to various groups. Agenda to be announced during and following the series of Trade Shows, January and February in New York, Washington and Chicago plus Vancouver, Toronto and Calgary. If your tourism destination is interested in being part of the Caravan, write to africa@dowco.com.
Seaplanes of the North Pacific

RVers and Campers Spend Billions. National Survey

This Site Features the World's Great Railways
Re-discover the romance of train travel
Lloyd's Exhibits Lord Nelson collections