FOR IMMEDIATE RELEASE
ACI-NA Applauds Mayors for Advocating Federal Legislation to Increase Airport Funding. Resolution Supports Capacity-Enhancing Projects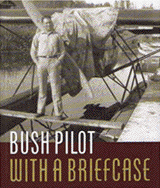 WASHINGTON, DC (June 25) &endash;At the association's annual meeting, the U.S. Conference of Mayors adopted a resolution calling on the U.S. Congress to raise the amount of the passenger facility charge (PFC) that airports can collect from passengers. A majority of airport improvement projects are paid for with the PFC &endash; a local user fee that is included in the overall cost of the airline ticket. The resolution was submitted by John Hickenlooper, mayor of Denver; Antonio Villaraigosa, mayor of Los Angeles; Richard Daley, mayor of Chicago; Shirley Franklin, mayor of Atlanta; Michael Bloomberg, mayor of New York City; Chuck Reed, mayor of San Jose; John Street, mayor of Philadelphia; and Robert Walkup, mayor of Tucson.
Responding to passage of the resolution, "Providing Adequate Funding Sources to Address Capacity Needs in the National Airspace System through FAA Reauthorization," Airports Council International-North America President Greg Principato said: "We applaud the U.S. Conference of Mayors for sending a strong message to Congress by adopting this important resolution. Lawmakers have an opportunity now to ensure that airports have the financial tools necessary to fund much-needed capital improvement projects that will accommodate the one billion passengers who are forecasted to travel by air in 2015.
The nation's aviation infrastructure is already stretched to the breaking point &endash; as evidenced by the record number of flight delays that are being reported by the government. Unless we make significant investments in infrastructure, such as building new runways, taxiways and terminals, airports will become chokepoints. Airports estimate they will need to spend $87.4 billion in capacity-enhancing projects over the next five years. PFCs are a proven mechanism to fund these projects that will ultimately increase safety, reduce airport congestion, and promote new competition.
Increasing the PFC rate ceiling is good public policy. It will promote local economic growth and directly benefit passengers."
About ACI-NA
The mission of Airports Council International - North America (ACI-NA) is to advocate policies and provide services that strengthen the ability of air carrier airports to serve their passengers, customers and communities. ACI-NA represents local, regional and state governing bodies that own and operate commercial airports in the United States and Canada. ACI-NA member airports enplane more than 95 percent of the domestic and virtually all the international airline passenger and cargo traffic in North America. Nearly 400 aviation-related businesses are also members of the association, which is the largest of the five worldwide regions of Airports Council International Eileen Denne, edenne@aci-na.aero (202) 293-4537