Travellers Rank Hong Kong International as "Best Airport Worldwide"
By Region
Americas - Halifax - Minneapolis - San Diego
Europe - Copenhagen - Helsinki - Athens
Asia - Hong Kong - Seoul Incheon - Singapore
Africa/ Middle East - Dubai - Cape Town - Durban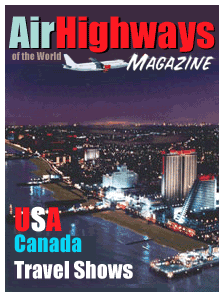 2004 Results of AETRA airport customer satisfaction survey 23 March 2005., Hong Kong International Airport was named the 'Best Airport Worldwide' in the 2004 AETRA survey followed by Seoul Incheon and Singapore Changi.
The AETRA Airport Customer Satisfaction program, jointly conducted by Airports Council International (ACI) and the International Air Transport Association (IATA), gives annual awards to the top performers among airports worldwide.
The survey covers the entire airport experience of international and domestic travellers who rate participating airports on 31 service-related parameters. In 2004, 65,000 interviews were carried out at the 40 participating airports. Robert J. Aaronson, Director General of ACI, said, "The fact is - airports vie for passengers. They realize the importance of building customer loyalty in a competitive environment. AETRA gives airports the essential benchmarking tool to measure and enhance their service quality." In other award categories: Halifax came in first in the 'Best Airport in the Americas,' Copenhagen heads the 'Best Airport in Europe,' and Dubai International Airport was 'Best Airport in Middle East/Africa'. San Diego achieved the 'Best improvement in overall Customer Satisfaction' compared to the 2003 results. The table below shows the top three winners in all of the 11 categories.
The awards to the winning airports will be presented on 1 June 2005, during ACI's first Quality of Service at Airports Conference to be held in Kuala Lumpur, Malaysia in collaboration with IATA. IATA Director General Giovanni Bisignani adds, "Airports are important industry partners for airlines. As airlines simplify the business, benchmarking to achieve constant improvements in efficiency and customer service is essential. We must continue to evolve to a low-cost industry that provides high-quality, cost-efficient service across the board. This should be at the top of our common agenda."
Full table of AETRA 2004 winners Category 1st 2nd 3rd Best Airport Worldwide Hong Kong Seoul Incheon Singapore
By Size
25 million pax/ year Hong Kong Singapore Minneapolis
15-25 million pax/ year Seoul Incheon Kuala Lumpur Dubai
5-15 million pax/ year Helsinki Athens Cape Town
< 5 million pax/ year Halifax Malta Keflavik
Special features
Most improvement San Diego Seoul Incheon Halifax
Best domestic Halifax Minneapolis Helsinki