De Todo un Poco: Carmen Miranda and Air Highways to Latin America
by Jerry W. Bird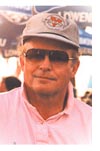 Songstress Carmen Miranda's colorful biography was featured on the History Channel recently, and I am sure it brought tears to many eyes, and a smile to the face of those who've captured her image in the theater of their minds. For generations Carmen was not only "Chiquita Banana" to millions of us kids (from 9 to 90), she was South America's unofficial Ambassador to the world. And the pert, petite and peppy Miss Miranda never faltered through the decades. Her fruit salad headpiece didn't lose a single grape, as she performed the tango, samba or a hip-swaying version of "Cuban Pete, the man with the rumba beat" ...and "South America- take it away" Ole.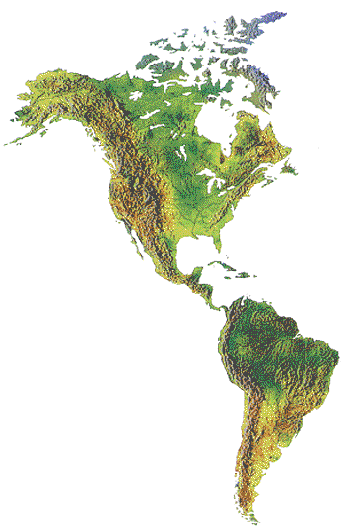 The history of travel from the USA and Canada on silver birds, big bellied flying boats and cruise ships to Central and South America, reads like a romance novel, with a touch of mystery thrown in. All of this travel happened during turbulent, earth shaking times. Hopefully things will improve on the political scene with a focus on better governance - a key 'Summit of the Americas' topic (see page one). While the number of visitors has increased in droves, it still hasn't really tapped the bucket. This section of our Aviation and Travel Web site is dedicated to providing a small, but delicious taste on this fabulous destination area, and provide direction to carriers, accommodation and travel tour operators. Like the title of my first High School Spanish text book, "De todo un poco, " this site will offer you a 'little bit of everything.' The rest is up to you. Hasta la vista! For starters with, here are some key connections:
Directory of South American Web sites http://www.specialdepartures.com/samerican_tourism_links.htm
Saludos Amigos! Fly Air Highways to the Americas, North, South and Central
by Jerry W. Bird

Our office received some interesting material on the Vancouver Institute for the Americas, which works on trade agreements, cultural ties and business ventures with Latin America, just as we've been doing for Africa as official publishers for the last 8 years. We'll be featuring VIA's concept in our magazines and web sites soon. As they say, 385 million people speak Spanish worldwide and another 200 million speak Portuguese. Looks like I will have to find my first Spanish reader from high school , "De Todo Un Poco - a little bit of everything. For now the web site is http://www.via.bc.ca
When Canada hosted both the World Ecotourism and the Summit of the Americas in historic Quebec City, we covered both events in detail for our ECOTOURISM SHOWCASE EDITION.
Our Editorial Board Chairman, the late Joe Whitehead, and former publisher of the Journal of Commerce, believed in extended follow through on key events. We carry on that great tradition. About the Americas. The 34 democratically elected heads of government from North, Central and South America and the Caribbean gathered in historic Québec City for the Third Summit of the Americas. At the Summit, leaders addressed common hemispheric challenges, including economic integration, improved access to education, poverty alleviation, enhanced respect for human rights and democratic development.
Canada's Role: Canada was chosen to host the Summit at the 1998 Summit of the Americas in Santiago, Chile. Over 9000 rooms were reserved by the organization to accommodate the partici pants, escorts and media representatives. The Summit is an extraordinary window for our local tourist industry.
Other Features: In North America, our team launched Air Highways Magazine in 1996 to celebrate the landmark USA -CANADA OPEN SKIES Air Agreement and the continent's entry into NAFTA. Our second mandate was to showcase the National Airports plan that was sweeping Canada, setting the stage for overnight changes at local and regional airports. We laid the groundwork well in advance consulting with top management at Transport Canada and getting to know several dozen Airport Managers, who were the key to our plan for input and later distribution of magazines at their terminals and in flight
At the time our editorial content focused on 40 regional gateways in the US Pacific Northwest and British Columbia, mainly on an inbound basis. We covered scheduled and charter carriers, seaplanes, business jets and the popular helicopter airline that serves Vancouver, Victoria and Seattle. Then, within months we were given the mandate to produce a magazine on travel to Africa in partnership with the African Travel Association, a 25 year old nonprofit organization, whose offices are across from the Empire State Building on New York's Fifth Avenue.
It has been a wonderful marriage and has broadened our prospective on travel to such exotic destinations as Ethiopia, Ghana, Kenya, Ivory Coast, Mali, Nigeria, Uganda, Namibia, Senegal, Tanzania, Morocco and South Africa. These countries were either hosts of ATA events or stopovers en route.

Two years later, thanks to Joe Whitehead, we launched our first "Apec-Asia Pacific" edition to celebrate the Apec Summit (of 18 world economies) that was held at the Vancouver Convention Center, a few blocks away from our Gastown office. This year Air Highways coverage expands to the entire hemisphere. with our "Summit of the Americas" Edition of Air Highways. Rather than publish in advance of the event, we will do a major follow up edition, summarizing the results and looking upon it as a 'roadmap' to the future.
While we have an abundance of travel and tourism related items on Canada and a growing number of US features, our coverage will soon include Mexico, Central America, the Caribbean and South America. Watch for many new items in these areas.
We invite individuals from various cities and countries to send tourism related items for release on this web site and in our Aviation and Travel magazines. E-mail: airhwy@dowco.com
Maps, photos and logo graphics courtesy of Summit of the Americas.